---
Do you love flowers and wish you knew how to arrange a bouquet?
---
A Flower Workshop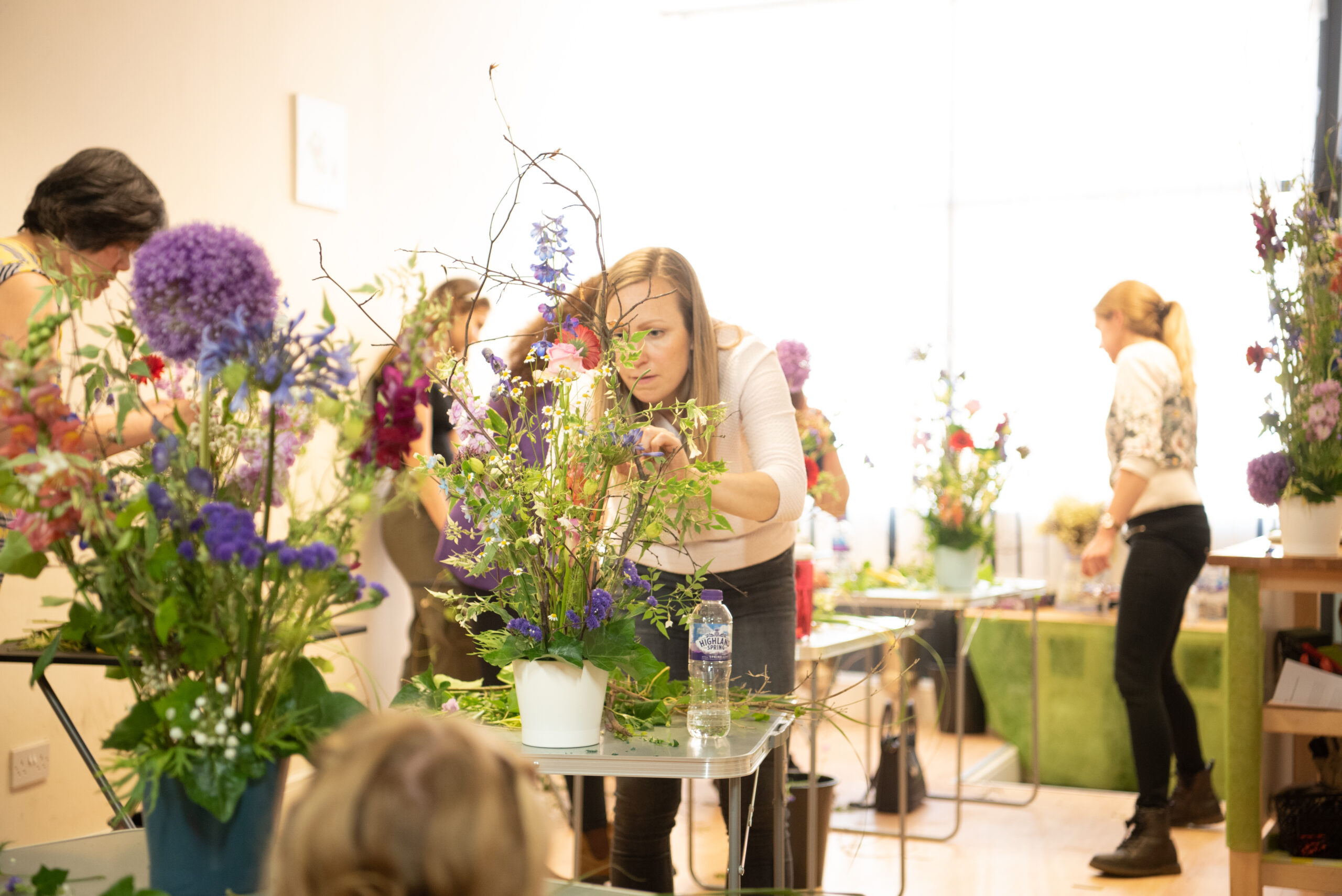 Would you like to be calmer and happier?
Flower design can improve your mood and is a wonderful alternative therapy to stress, anxiety, and busy minds. You can now join one of my hands-on workshops in London and dive into a safe, friendly and calm atmosphere with no previous experience needed.
Being a florist for the last 22 years, I know how challanging it is to be creative day after day, following customers and venues demands for "something special" or "extraordinary". I believe that everyone has creativity in them, and my new mission is to help you dig in and find your uniqueness.
View Our Courses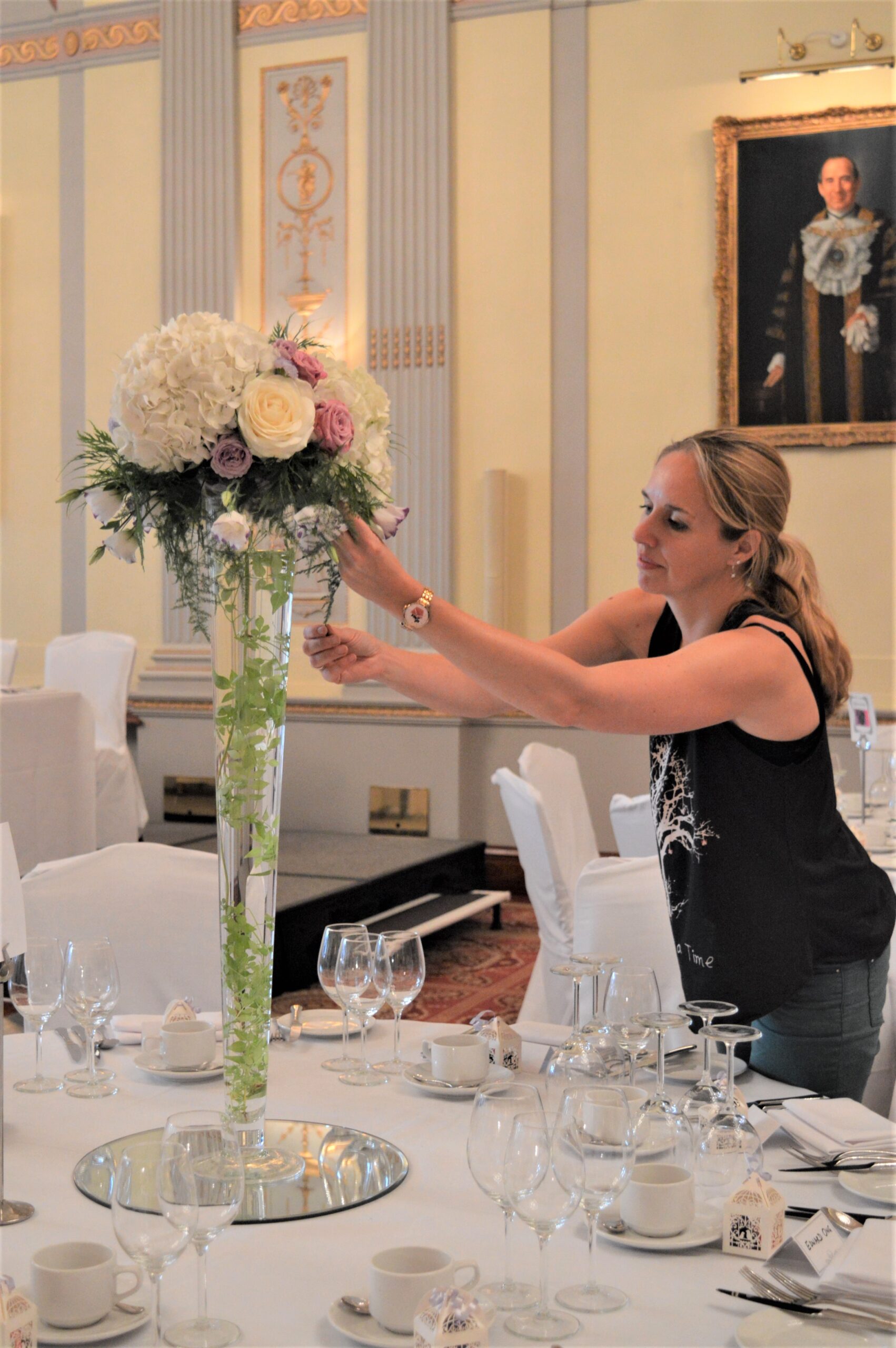 "Floral design is not just up to creativity, there are elements of techniques that will make your designs flow out naturally; I am here to teach you these expert techniques in my workshop."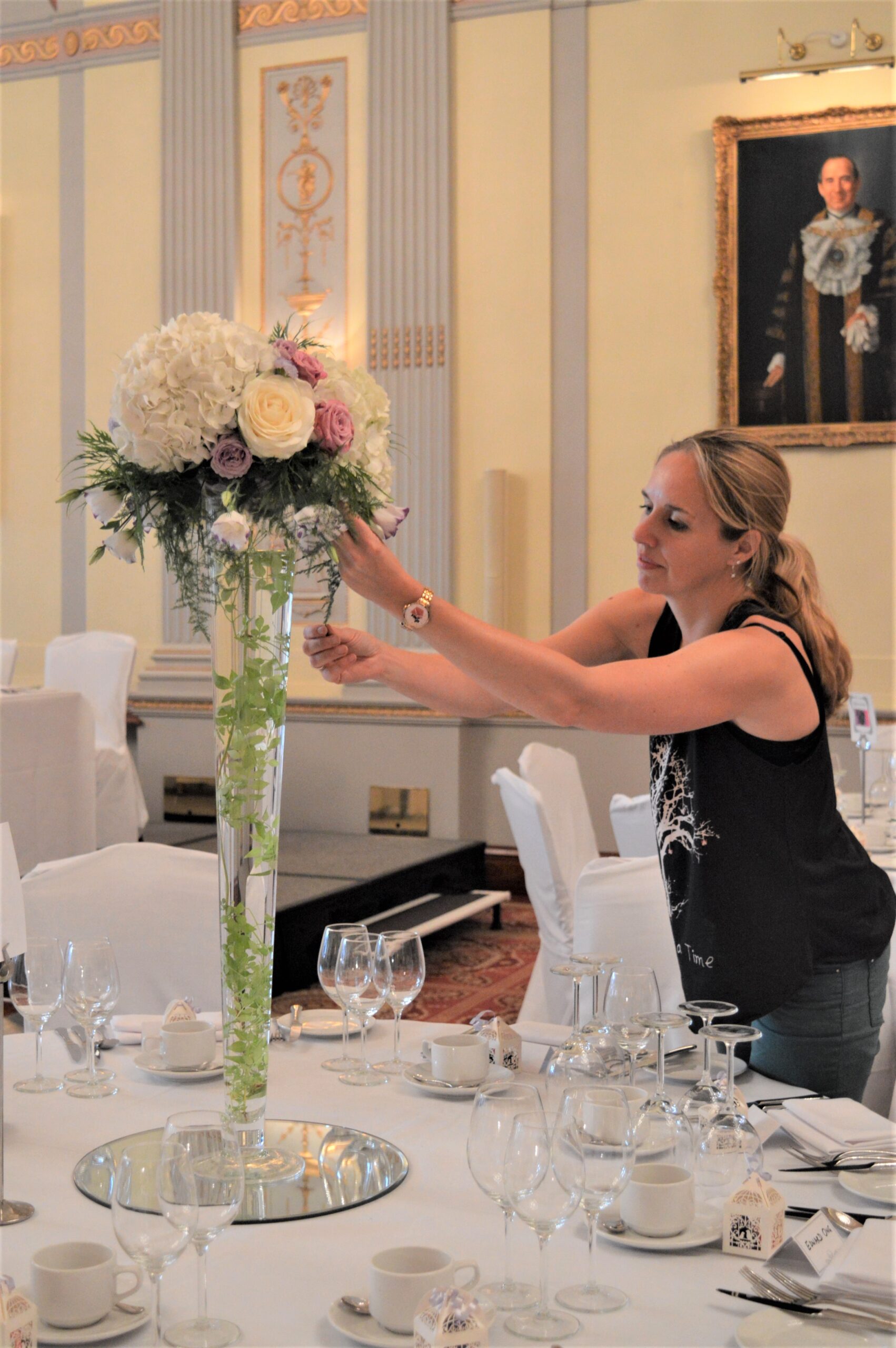 ---
---
What will happen after you take one of my workshops?
You will understand flower selection and how to put together colours which will enhance your eye for detail even if you do not think you have one.
You will learn how perfect your bouquets so they will always look professional.
You will be more relaxed and calmer; with a new outlook on the way you can achieve stress reduction from your daily life, through a newly developed skill.
You will take your floral design home with you to show off in your space and to your friends and family.
What My Students Said About My Course: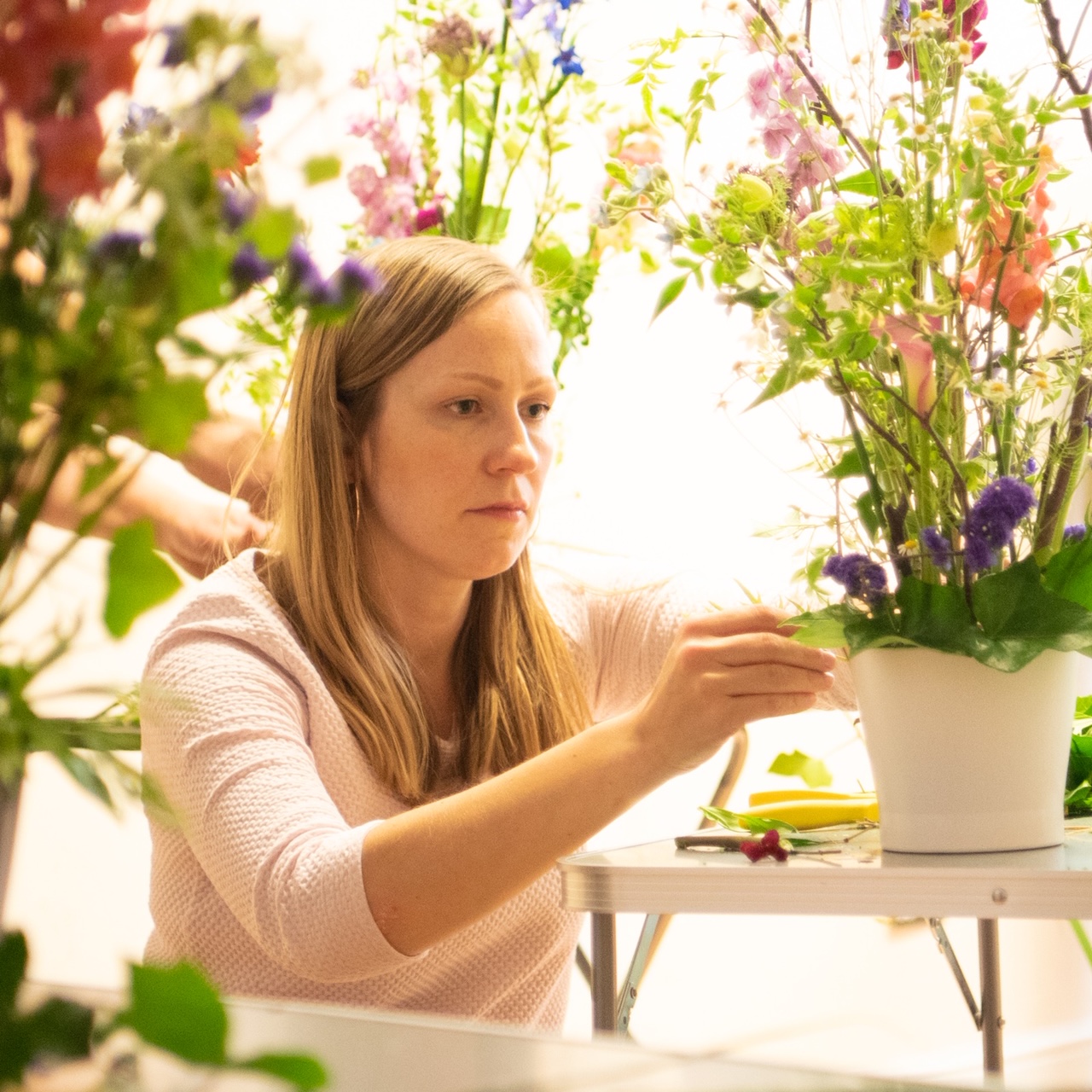 ---
"Brigitte is a warm, approachable teacher. She gave us good instructions and suggestions and I learned a lot about different flowers and floral arrangements. Time just flew by and I thoroughly enjoyed it!"
Raisa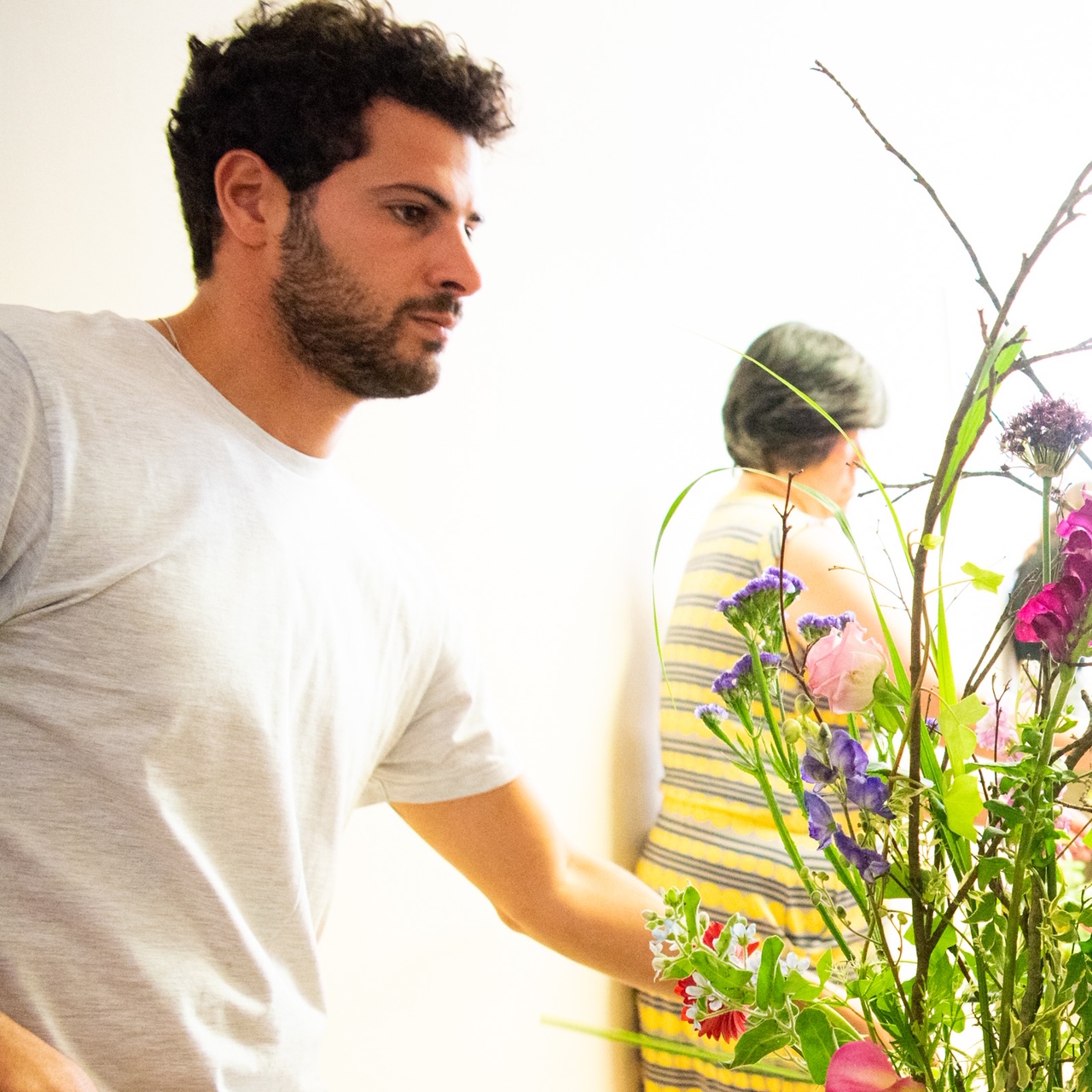 ---
"Had a lovely time in her flower arrangement workshop, I was surprised to discover my creativity, thank you Brigitte"
Niv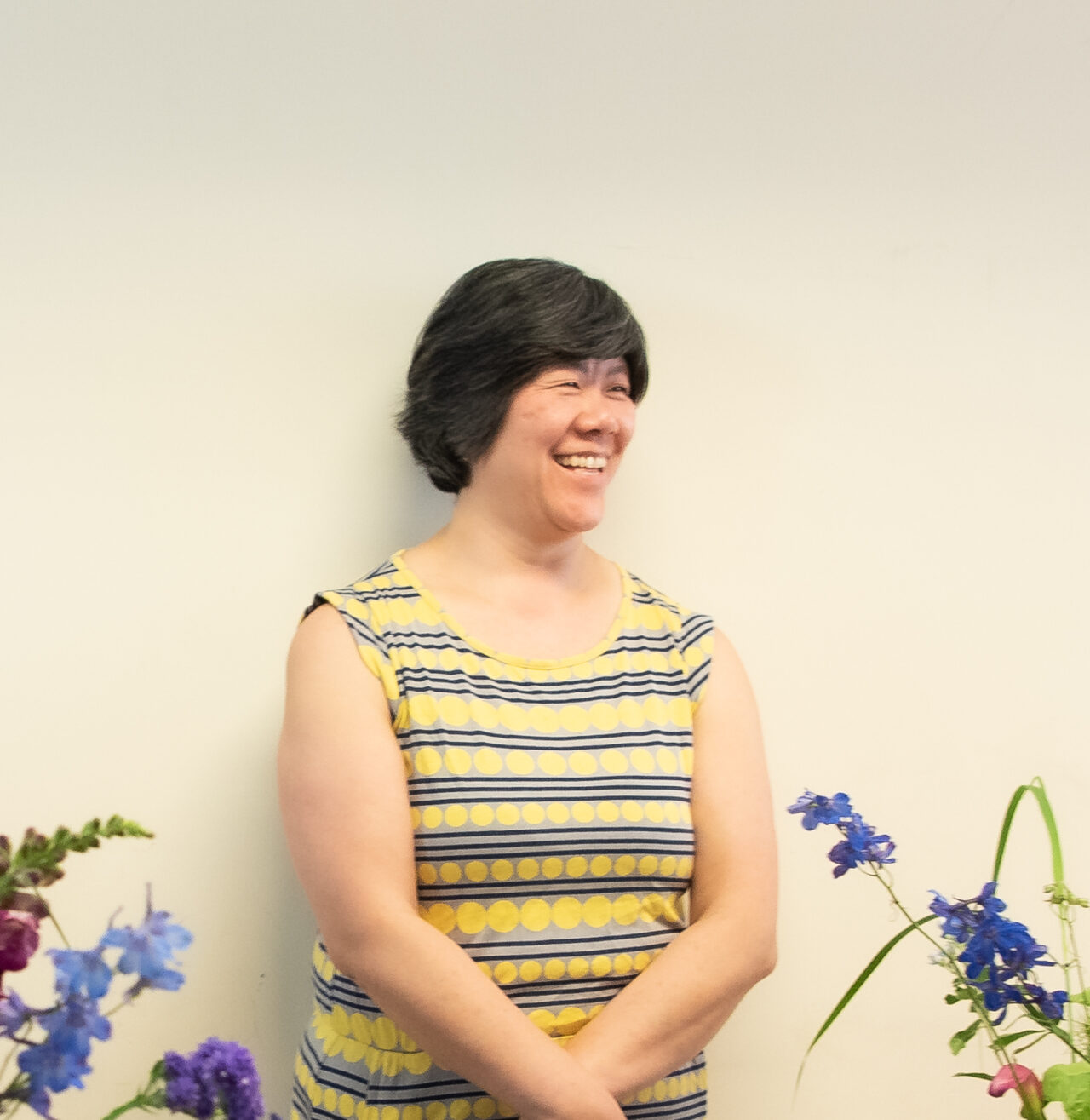 ---
"The Flower arrangement makes me smile, can't believe I did it!"
Angela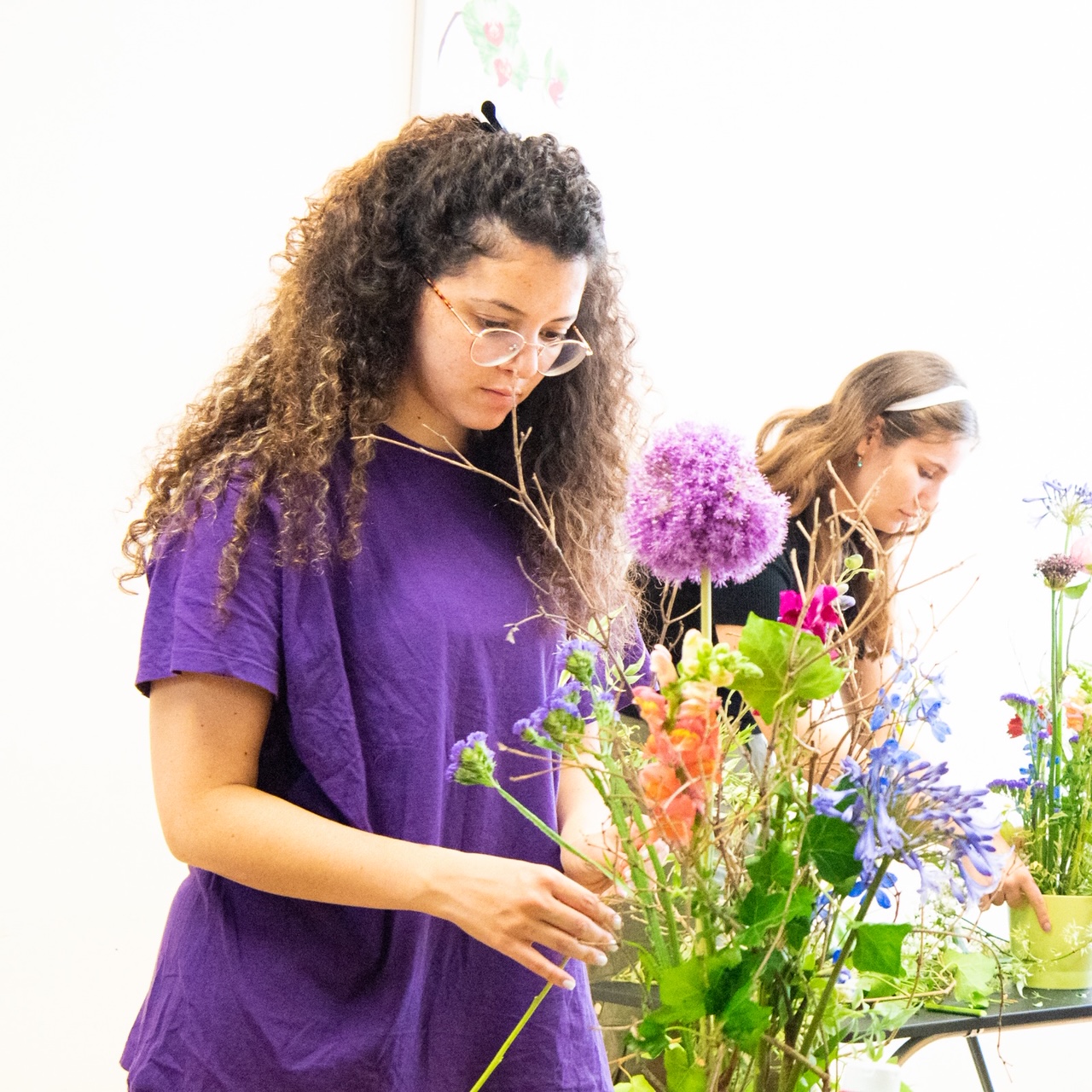 ---
"I went to Brigitte's course without any former experience with flowers and when I brought home what she taught us to make - everyone thought I bought it! It was a lovely workshop, calm and relaxing, yet very professional. Thank you!"
Or
---
Half Day Course
Class runs from 10am-1pm
£179
Maximum 7 students per class
All materials included
Seasonal Flower names
Tools introduction
Conditioning your flowers
Spiral Technique
Bouquet Making
Wrapping Techniques
Take your floral bouquet home
Register Now
Full day course
Class runs from 10am-4pm
£297
Maximum 7 students per class
All materials included
Seasonal flower guide with Latin and English names guide
Spiral Technique personal guidance
How to buy your flowers
Spiral Technique
Flower conditioning and a step by step guide tutorial
Bouquet making and wrapping
Designing a stunning tall Woodland centrepiece with vibrant selection of seasonal flowers
Take your floral bouquet and centrepiece home
Register Now
Bonus: A Florist Kit, worth £49.00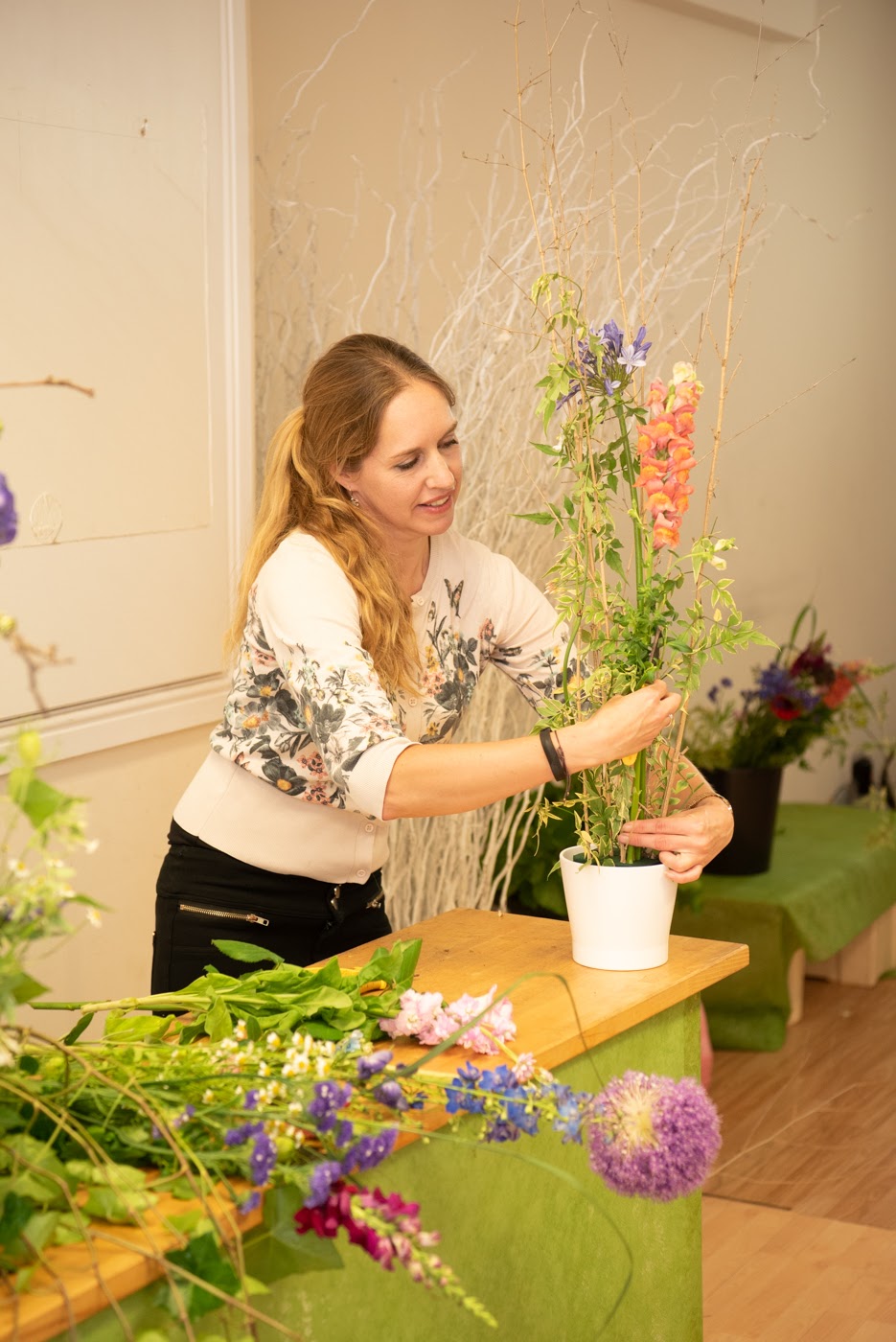 Still not sure ? Here are the benefits of working with me and flowers:
Learn how to design beautiful centrepieces and flower bouquets in just a few easy steps.
Even if you don't have a clue about colours, flowers or style, you can still become good at floral design, who knows, you might be naturally talented, I will be able to show you the way.
I have been designing in Holland and U.K, so I am able to teach you different styles, modern and natural.
Working with flowers can reduce anxiety, stress, and busy mind; help you connect to nature so you can relax and explore your senses.
Exchange your laptop for flowers: flowers bring the best out of you and create a happy, relaxed environment, step out of the cubicle, and smell and touch the flowers.
I will be able to show you how to dig into your creative side, that you never explored.
Are you ready to make room for more relaxation and creativity in your life?
Students and Clients Reviews
Frequently Asked Questions
---