Ways To Display Your Summer Flowers
June 16, 2020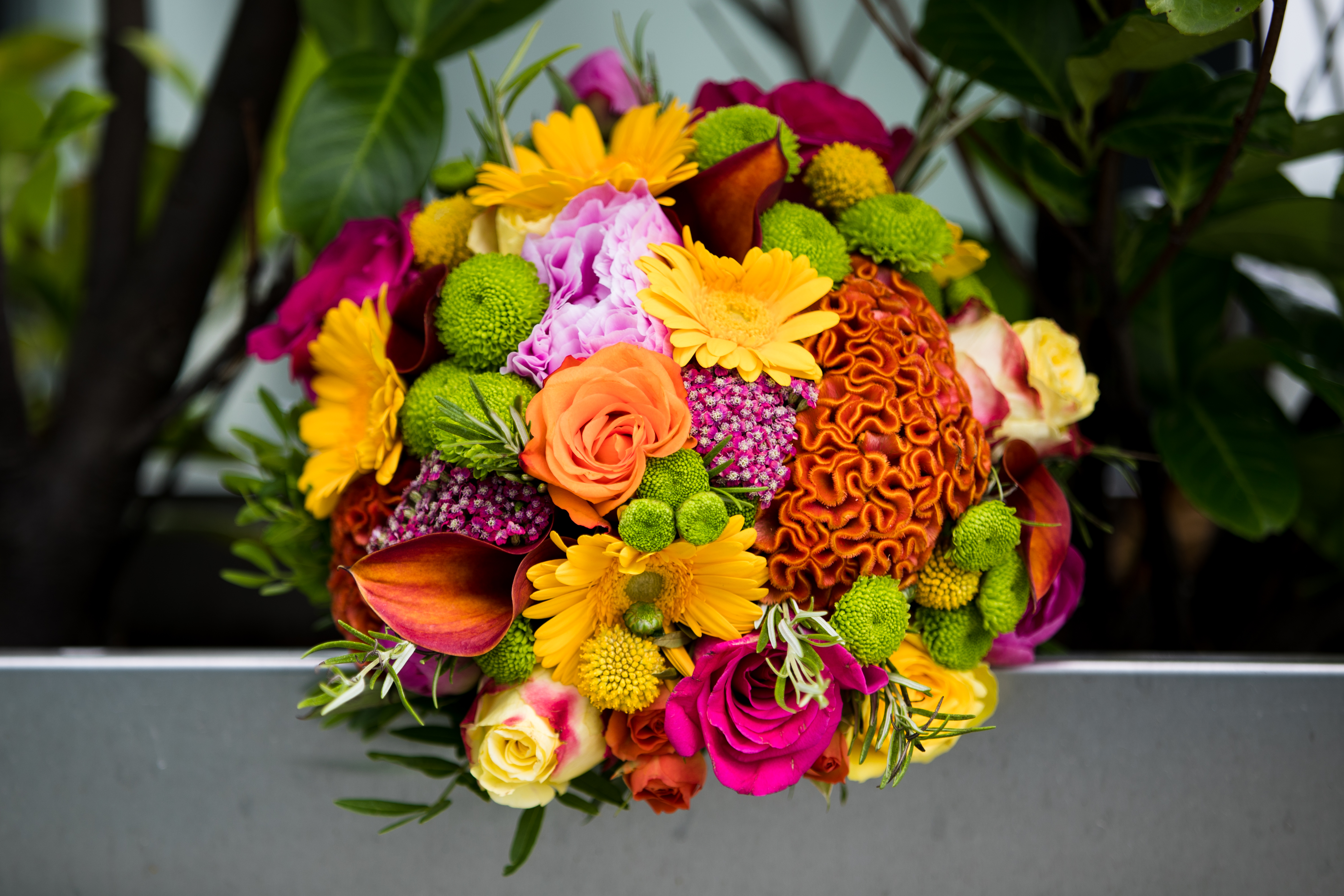 [TheChamp-Sharing]
The humble vase has always been a staple item in any floral lover's tool kit; used to display cut flowers around homes for centuries. We are seeing more and more household objects being used to display bouquets in; modernizing the look and feel of floral design.
I love finding out new and creative ways to arrange and display flowers. I have rounded up the most exciting ways in which you can showcase your next bunch of flowers to perfection, in and around your home.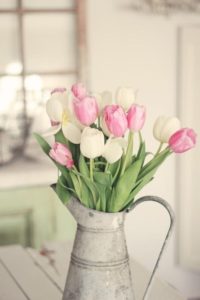 Rustic Jug
Metal or porcelain jugs are a very popular way to display freshly cut flowers. Offering a similar shape to a vase, with the spout and handle offering a subtle difference. Living in the middle of the city? displaying flowers in this way gives on the air of rustic countryside living. I love the Tulips used in this image and think they add perfectly to a rural look.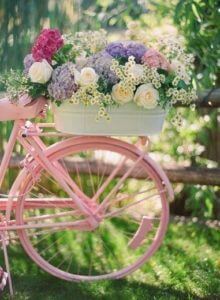 Bike Basket
Do you own a bike? how often do you actually use it? If your wheels are left unused, why not find a vintage basket and decorate it with your favorite blooms? A bike can be a great way to give any outdoor space an abundance of character, giving you a garden like no other. I would recommend adding Peonies and Baby's-breath to work with this charming look.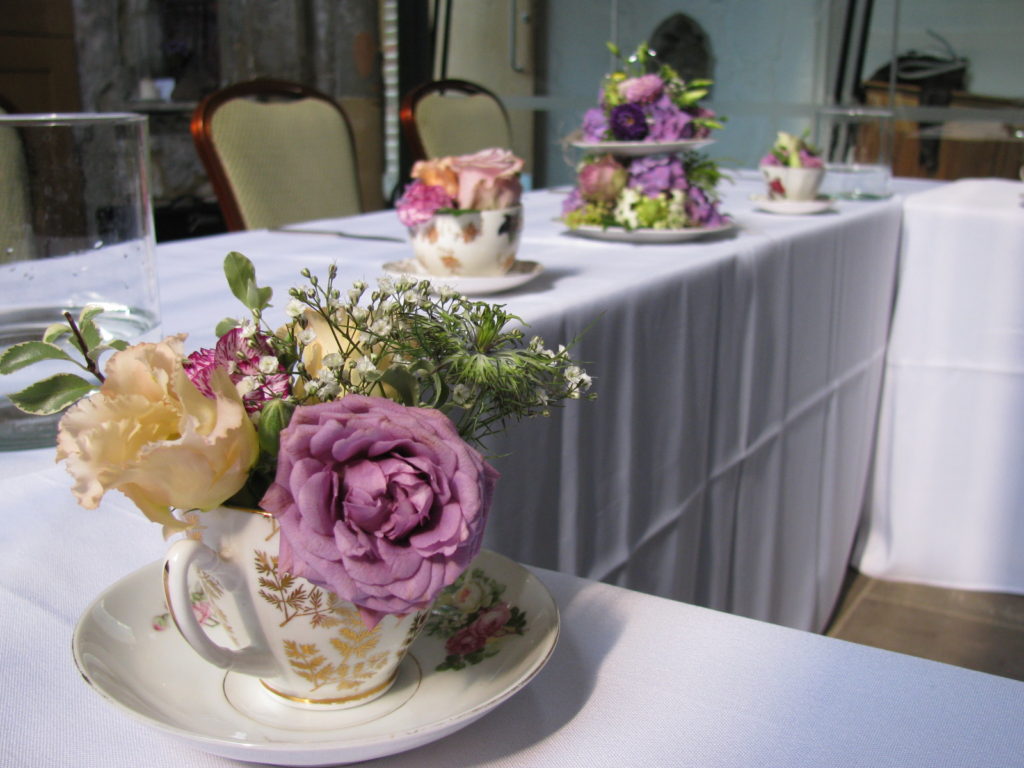 Vintage China
Spice up any tea party by swapping the traditional brew for a fresh bunch of flowers. A teapot looks fabulous when filled to the edge with your favorite flowers; bursting with color and cheering up your guests around the table. A teacup and saucer could also be used to display one cut, such as an eye-catching Pansy or a cute posy with summer flowers.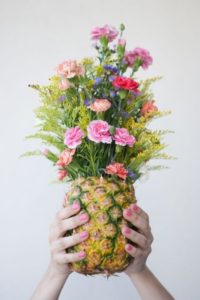 Fruit!
Carving out fruit and vegetables doesn't need to be reserved only for pumpkins at Halloween! Summertime and beautiful exotic fruits go hand in hand. Next time you plan an outdoor BBQ, create tasty skewers of pineapple or melon, using the skin as an unusual centerpiece! This pineapple works particularly well. If you decide to take your flowers to a new tropical home, I suggest using flowers with personality, such as a vibrant Orchid or pincushion flower.