Winter Weddings
November 5, 2015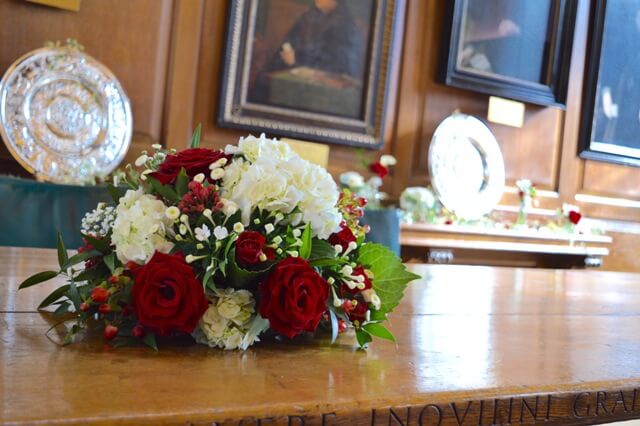 [TheChamp-Sharing]
If you're planning your big day during the winter months, then we have many unique ideas to make your flowers decorations stand out. There is nothing more romantic then a blanket of snow, lush garlands and Christmas trees and roaring log fires. Incorporate plenty of candles, pine cones and glittery details to your flower decorations and transfer your venue in a winter wonderland.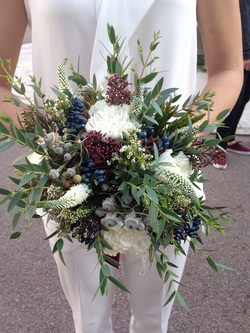 For an unusual winter wedding bouquet we bring in some non floral elements, such as Viburnum berries, Brunia, Eucalyptus, Skimmia and Veronica. This combination adds dimension and a lovely seasonal appeal.
Some winter brides choose to add feathers, pine cones or other 'fruits' like Malus apples or Pepper berries to their bouquet.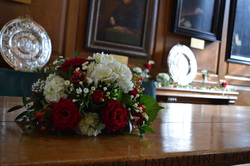 Decadent reds have become especially popular in flower arrangements for wedding in December and February. The best red winter flowers are Roses, Anemonies, Hypericum, Amaryllis and freesias.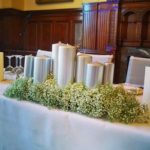 Candles are a great way to add extra atmosphere to the wedding breakfast. You'll get a frosty effect that reflects the season if you keep the colors white and silver. Foliage like Eucalyptus, Dusty Miller and lamb's Ear are great to use. Gypsophyllia has a reinforcing effect by working in large clusters or as the only floral element to use in an arrangement.
Deep purples, reds and oranges add warmth to the winter wedding decorations, while ivory, creams, pale blue and pale pinks make up a beautiful and classic selection. Your wedding bouquet is as important as your outfit, it should be in harmony with you dress and shoes.
Please contact us to help you choose the right flowers for your winter wedding.