Cake Flowers
Much more than a dessert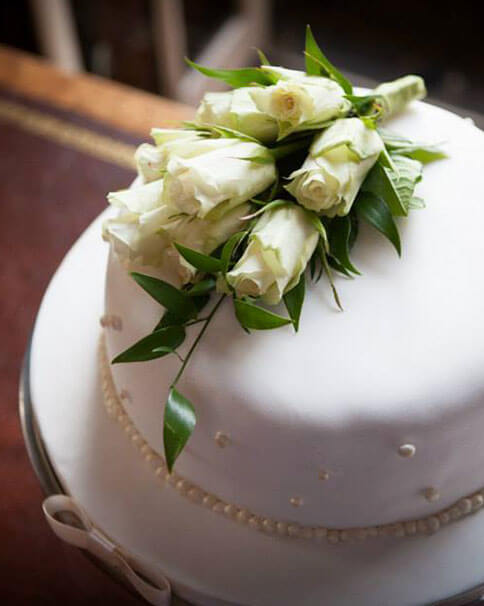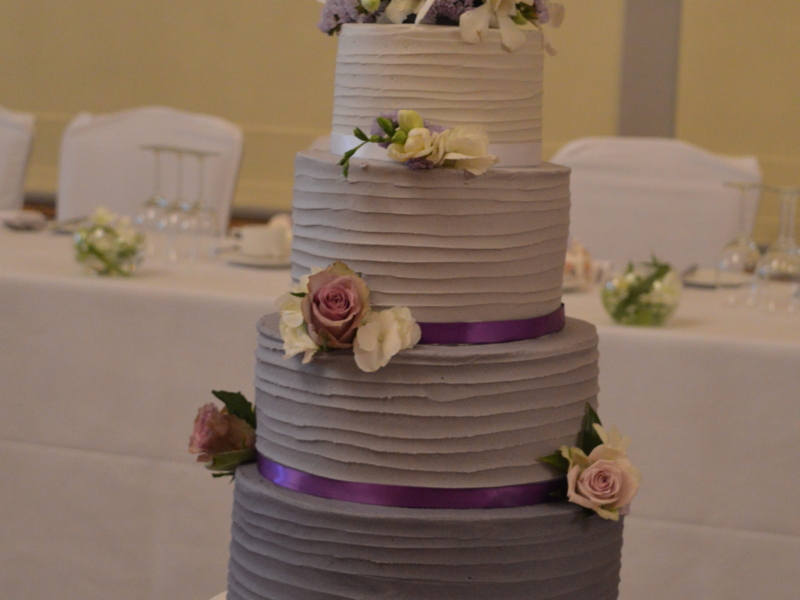 Cake topper with little posies in liac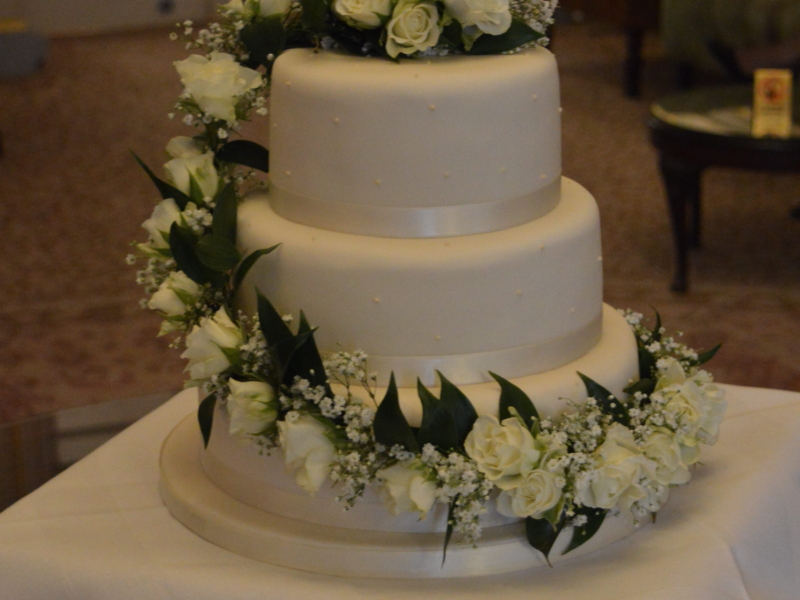 Garland from baby roses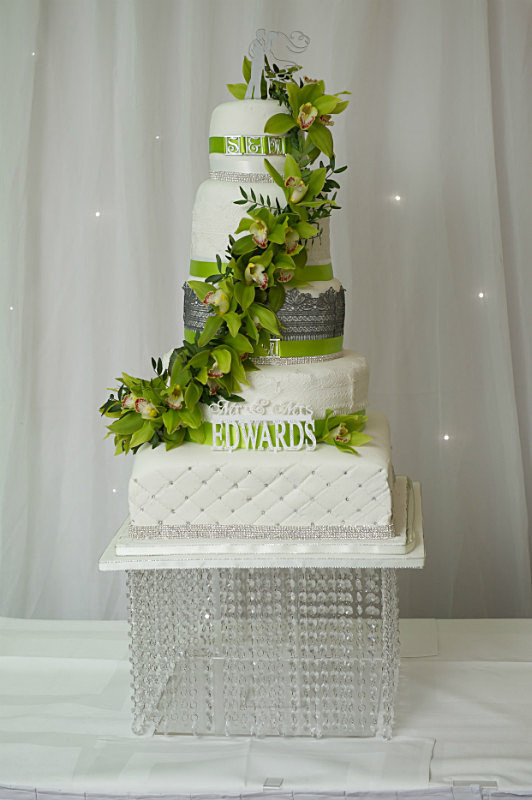 Garland from Cymbidium Orchids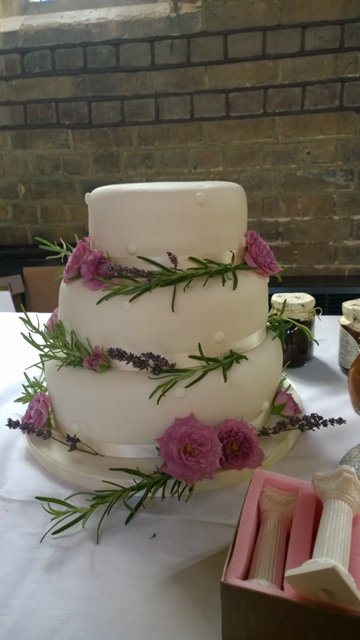 Rosemary and Lavender rings with baby roses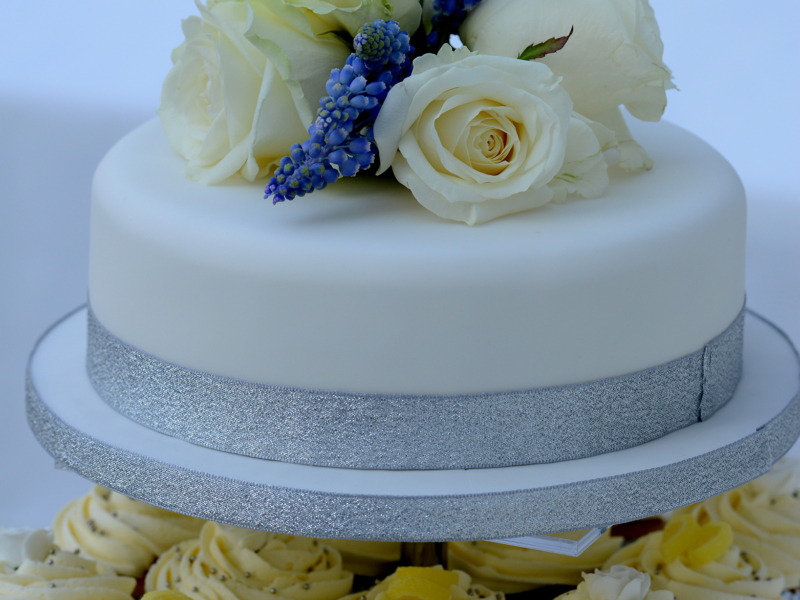 Cake topper with roses and Muscari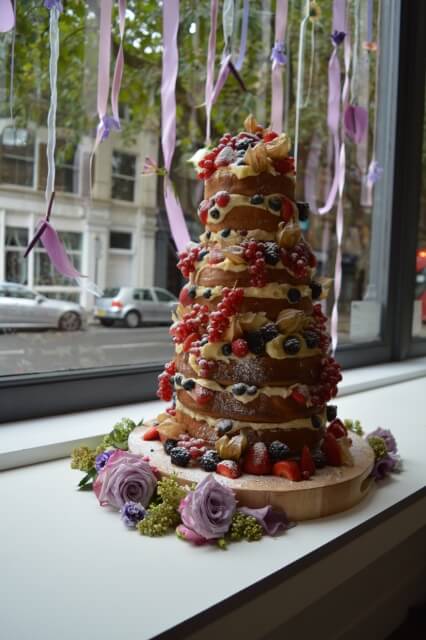 Flower ring on the base of the cake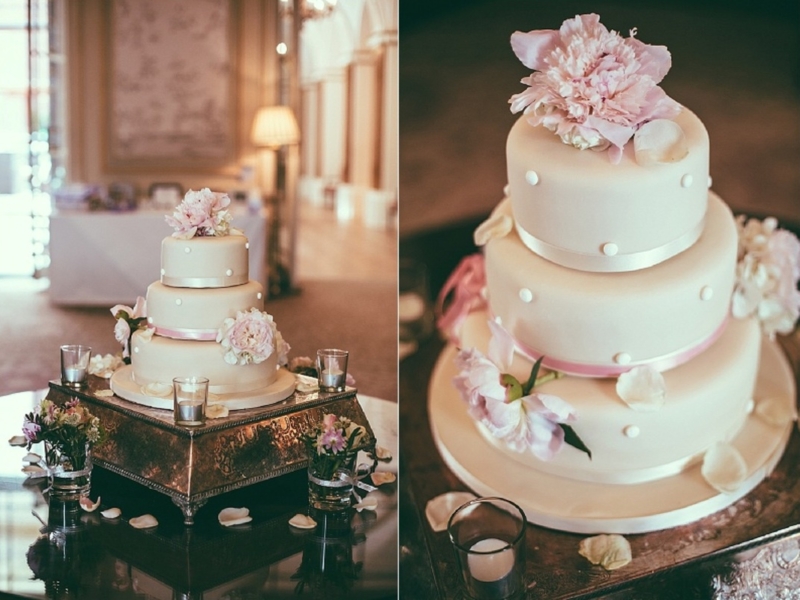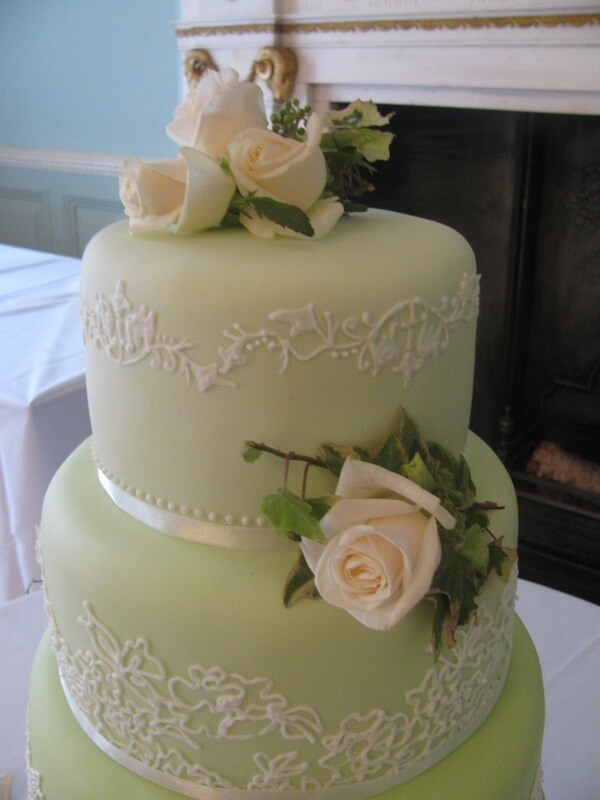 The wedding cake is an iconic part of every wedding day, alongside the bouquet, confetti and the glasses of champagne! This creation is much more than a dessert however and is part of a major ceremony- 'cutting the cake'.
Your wedding cake will be featured prominently in many of your photographs, be preserved forever in sentimental albums far and wide; as your first task as man and wife.
In addition to your wedding centrepieces as part of my wedding floral service with your cake flowers; a second eye-catching centrepiece can be created out of your gorgeous wedding cake!
Flower selection
Physalis
Physalis come in either orange or green, to add a splash of unusual colour to your floral arrangement. The common name for the flower is 'Chinese lantern' due to their resemblance to the traditional Chinese lantern.
Sweet Peas
These delicate flowers are particularly popular because of their sweet fragrance. Because of their short stems, they, unfortunately, cannot be used in tall bouquets, but they are perfect in centrepieces, bridal bouquets or short vases. They come in lovely pastel colours, but also strong purple and red.
Roses
Roses are a classic choice for any wedding flowers day – they're an all-time favourite for many brides. The most natural way to use roses is a combination of all the different kinds in one bunch – baby, large-headed, and garden roses. They look exquisite when the sizes and colours blend together in a bouquet or table display.
Gypsophyllia
More commonly known as baby's breath, this beautiful flower has a light and airy appearance. When put into bouquets, it looks exquisite on its own or as a filler between other flowers. The unusual choice of baby's breath has proven very popular for wedding flowers arrangements in recent months.
BRIDES AND GROOMS REVIEWS