Ceremony Flowers
Create your fairy-tale atmosphere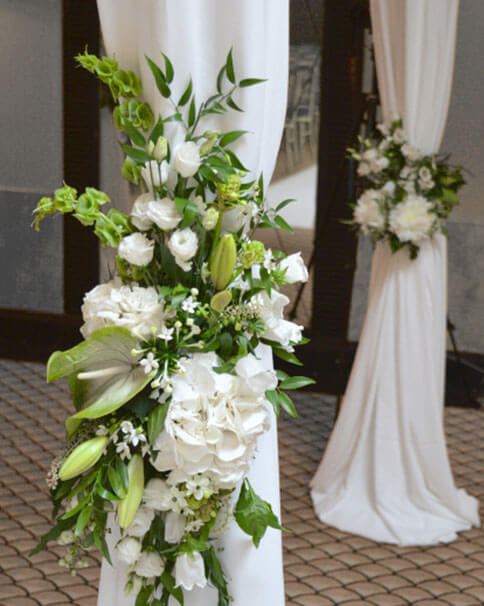 Detail chuppah wedding flowers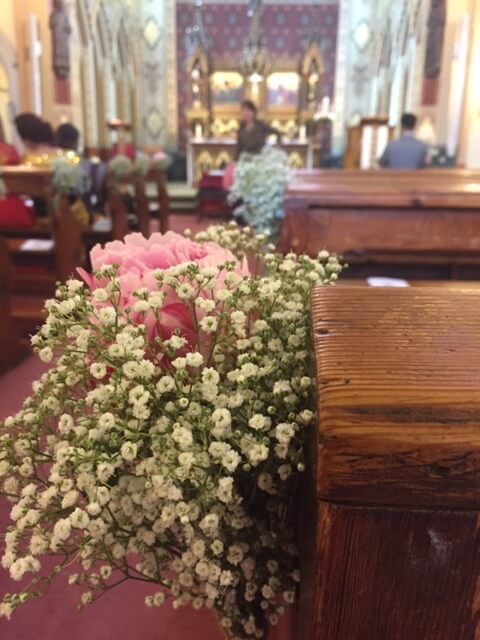 Pew end flowers with peonies and baby's breath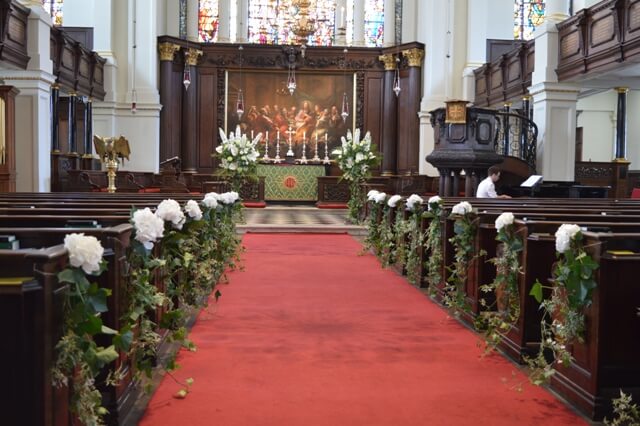 Pew ends with white Hydrangeas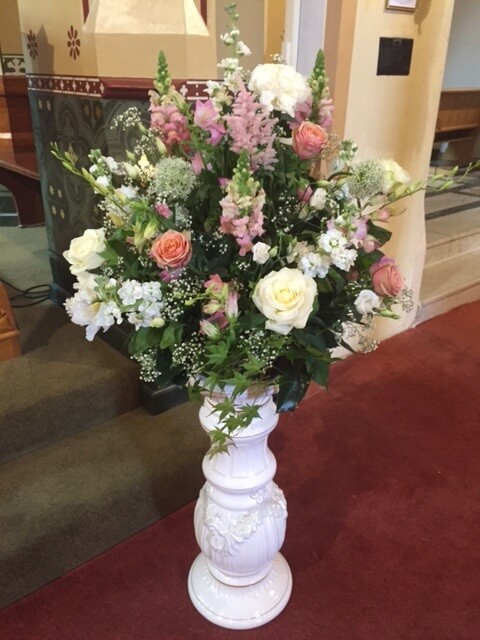 Pedestal arrangement for a summer wedding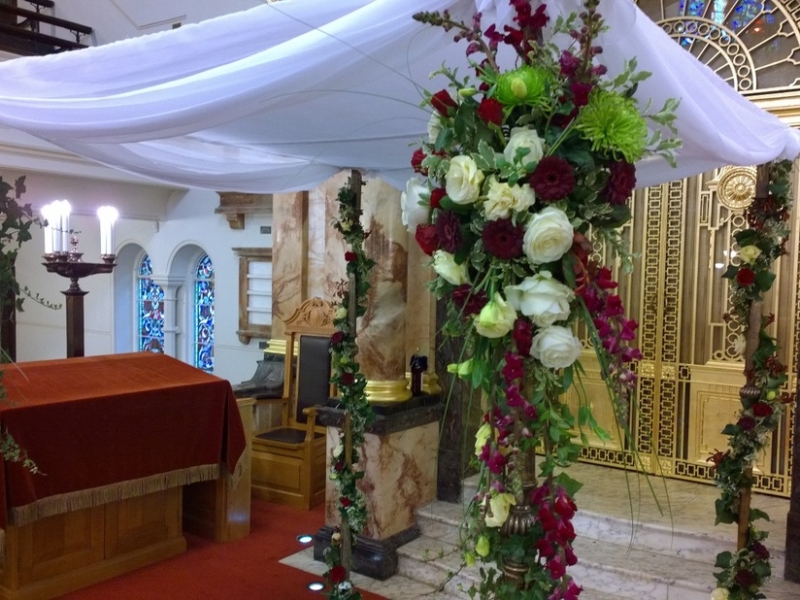 Detail chuppah wedding flowers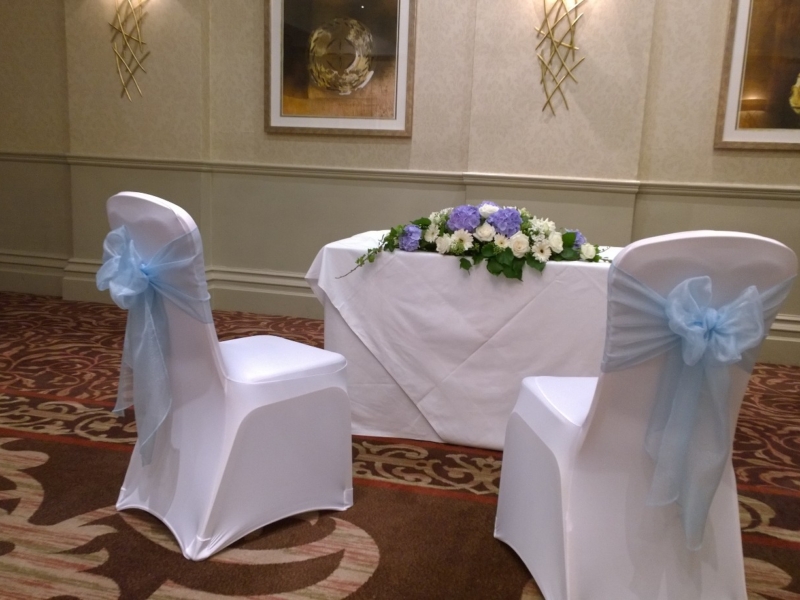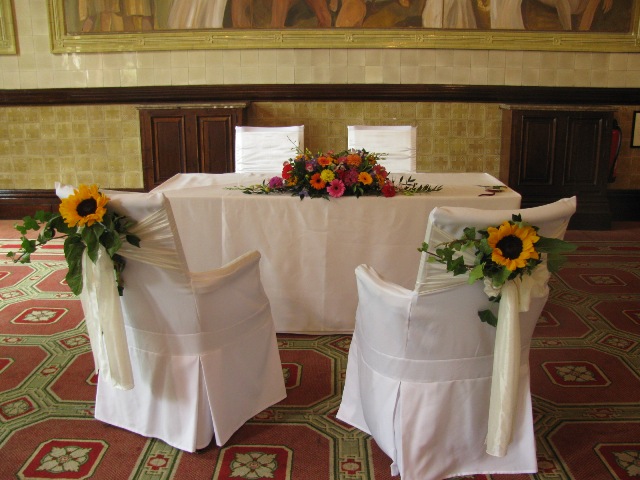 Registrars arrangement and 2 chair decorations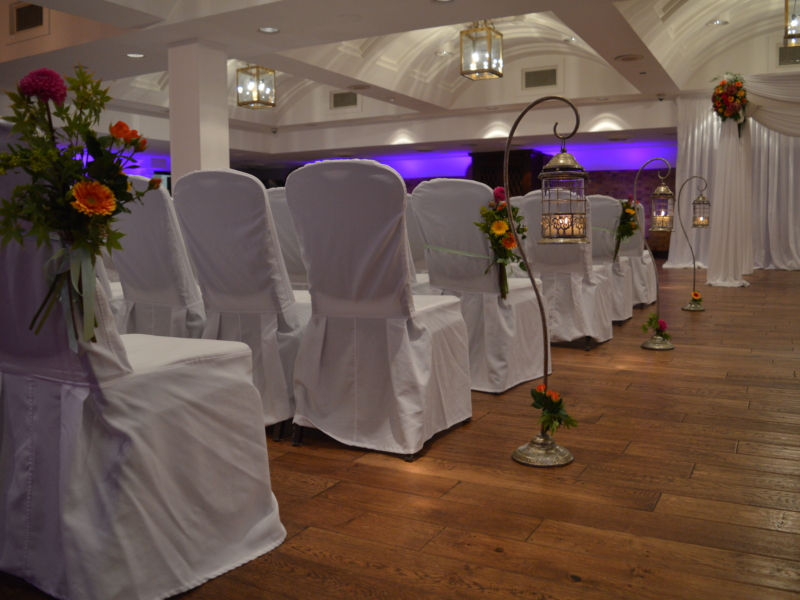 Candles and pew end bouquets to dress the aisle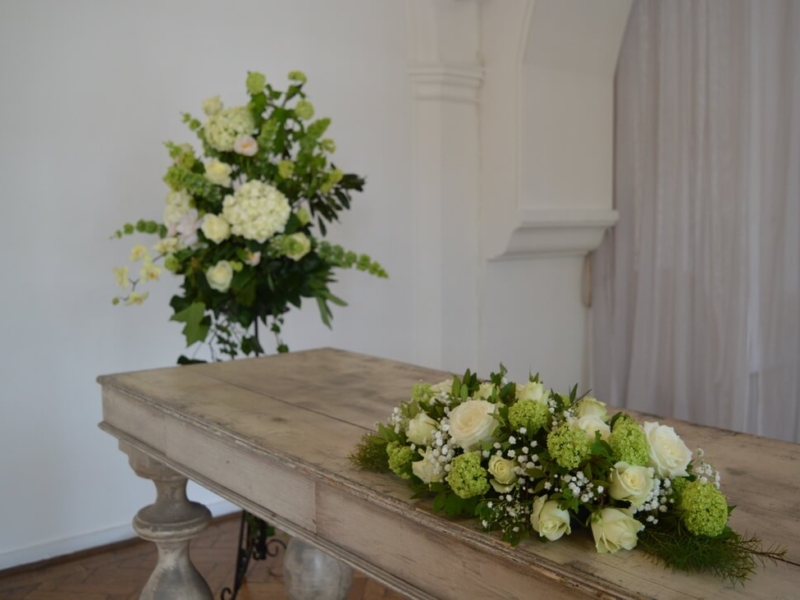 Registrars arrangement and pedestal arrangements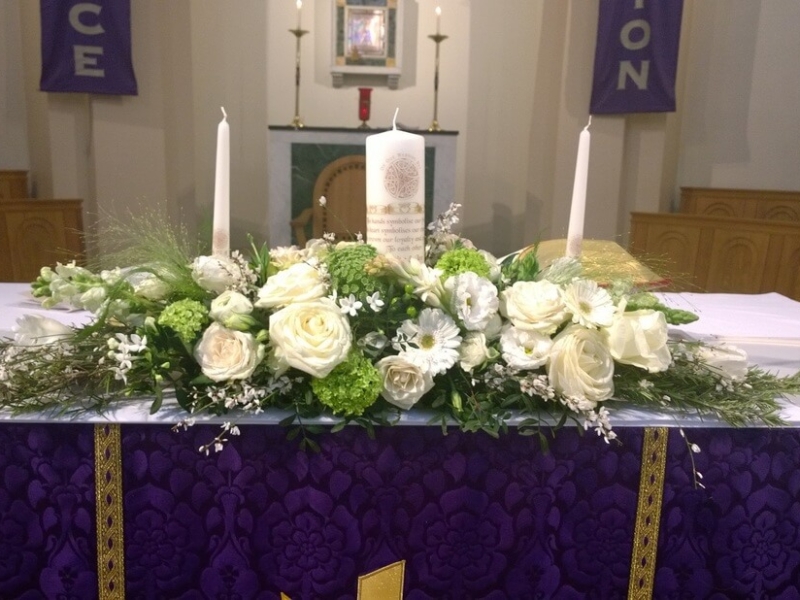 Altar arrangement with flowers and candles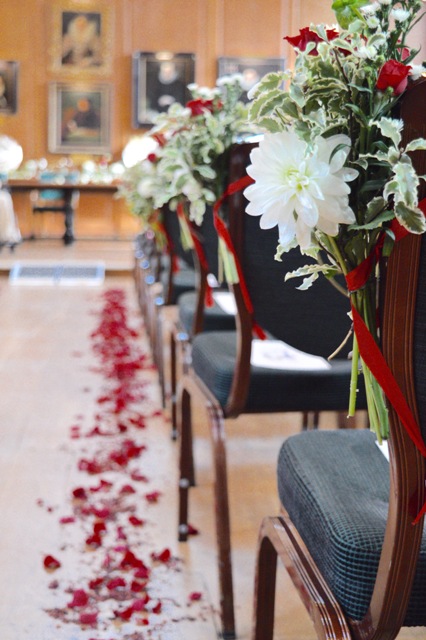 Rose petals and Pew end Bouquets to dress the aisle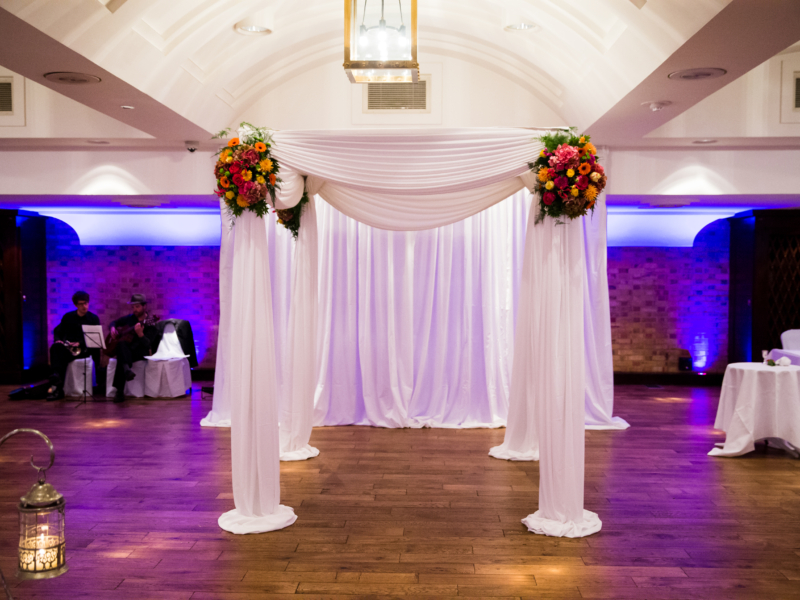 Chuppah flowers with a splash of colour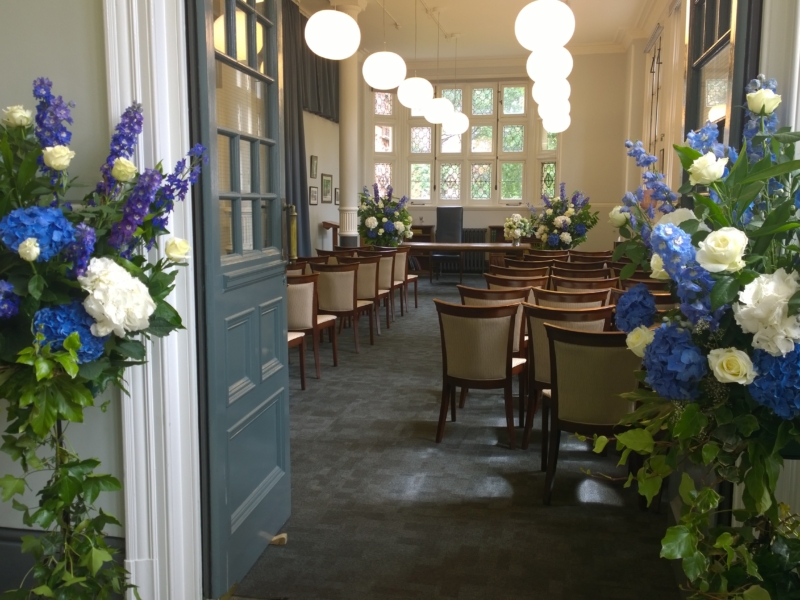 Summer flowers capture the entrance of the ceremony room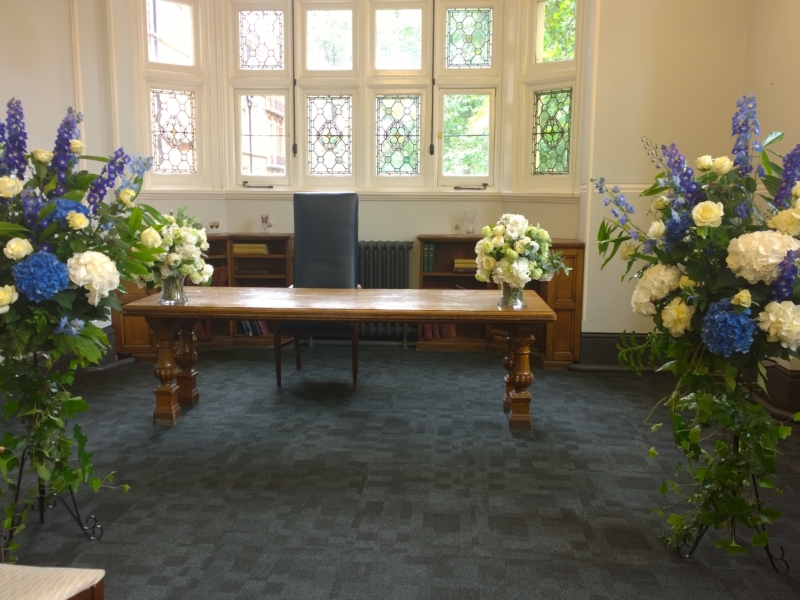 Blue and white flowers pedestal arrangements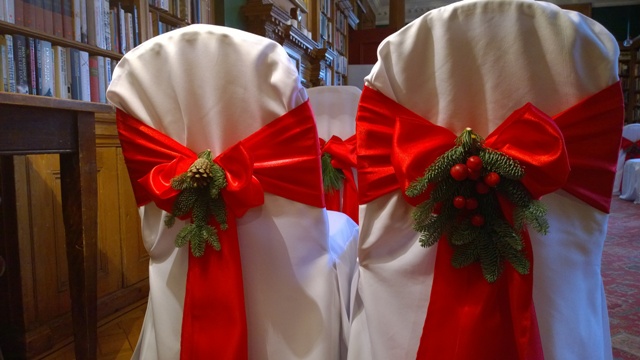 Christmas details on the chair covers for a winter wedding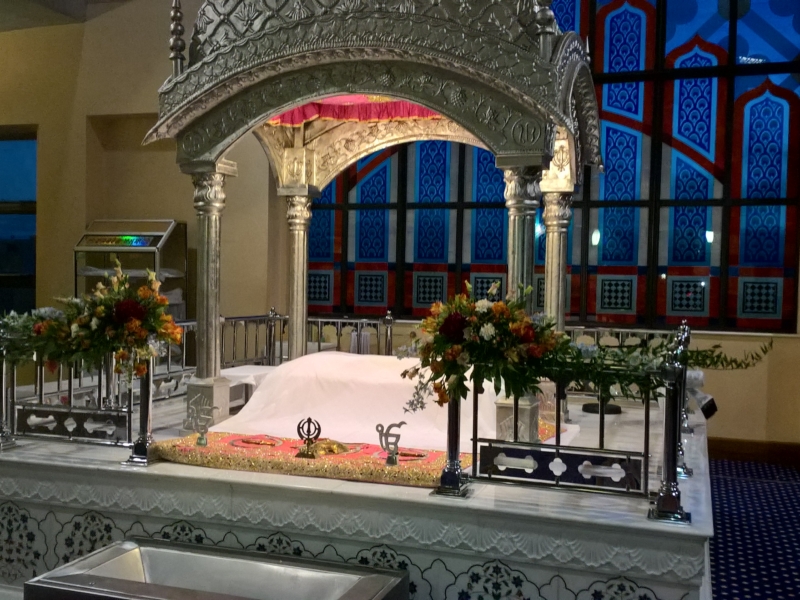 Flowers to dress a wedding in a Sikh temple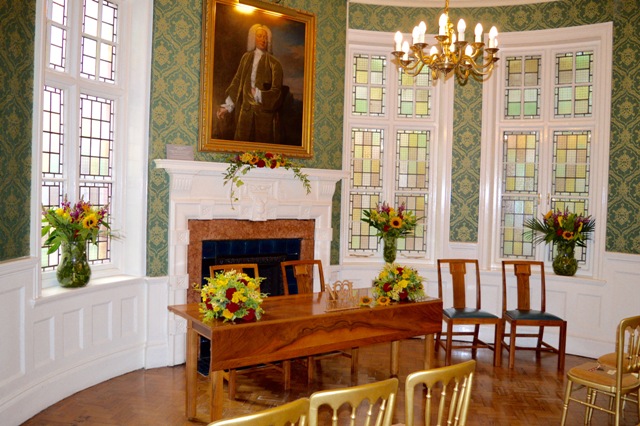 Red and Yellow designs for a wedding at St Brides Foundation
Let's create a serene and fairy-tale atmosphere that reflects the special moment with your wedding ceremony flowers.
Wedding ceremony pieces adorn the altar or main table where you say your vows; I can design cascades of flowers to fall from the ceiling and surround you.
If you prefer more conventional arrangements and bouquets I can create them to place around the venues; tying the whole theme of your wedding together.
I can transform any wedding venue into a unique and breath-taking haven for the new man and wife, please contact me to discuss your wedding flowers.
Flower selection
Sunflower
The classic sunflower may not be the first flower that springs to mind for a wedding, but a particular variety named Sonja is proving extremely popular in bridal bouquets because of their small size and weight. It can also add a lovely warm colours to your centrepieces or posies.
Lisianthus
Lisianthus are delicate little flowers, similar in appearance to the more common rose. They come with single or double petals and a variety of colours. They look good as part of a bouquet or make the perfect flower for the groom's buttonhole.
Peonies
Peonies are the number one choice for lots of bridges to be! They do have a short window of availability, as they are only in bloom from the beginning of May until the end of July. These blooms are stunning when combined with garden roses, or can go it alone in a variety of stunning colours.
Physalis
Physalis come in either orange or green, to add a splash of unusual colour to your floral arrangement. The common name for the flower is 'Chinese lantern' due to their resemblance to the traditional Chinese lantern.
Roses
Roses are a classic choice for any wedding flowers day – they're an all-time favourite for many brides. The most natural way to use roses is a combination of all the different kinds in one bunch – baby, large-headed, and garden roses. They look exquisite when the sizes and colours blend together in a bouquet or table display.
Alliums
These purple flowers have long stems, perfect for tall bouquets and long vases. They work really well in romantic spring bouquets with pinks and purples, but also in contemporary arrangements as they have a strong shape that makes a statement.
Hydrangea
Hydgrangeas came in large bunches. They are extremely popular in white for classic weddings, but they also come in light blue, light pink, magenta, purple and even shades of green! Only available in the Autumn, the hydrangea has a long life span and can often be dried in vases or from fresh.
BRIDES AND GROOMS REVIEWS