Beyond the bouquet
April 10, 2018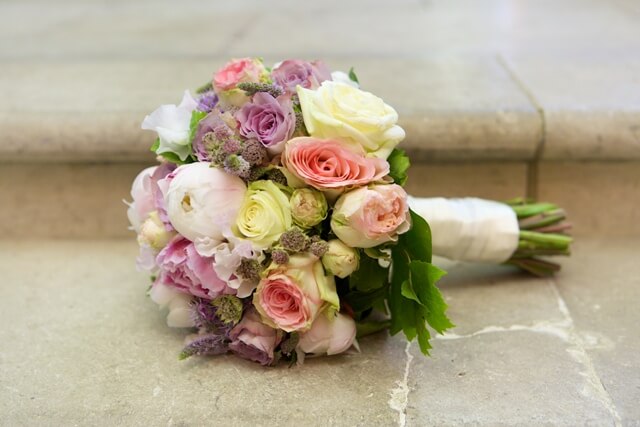 [TheChamp-Sharing]
Beyond the bouquet – unusual ways to add fresh flowers to your wedding day.
Dating from the 1600's (and maybe earlier) a bride originally carried a bouquet of flowers as a necessity, in order to mask any unwanted aromas on her special day! Fast forward to 2016 and our bathing habits are much more regular, however, the tradition of carrying flowers down the aisle is still as strong as ever. Whilst many brides would consider a bouquet an important part of any wedding, there are a vast array of other ways in which to use these beautiful decorations that often get overlooked. I love to get creative when using florals, to create one-off pieces and accessories that make the day extra special. Listed below are some of the services I can deliver:
Floral Crown
Where once these pieces were associated with a historical or a festival look, nowadays floral crowns are truly a sought after alternative to a bridal tiara. Flirty and fun, they can top off any white dress with a great injection of colour, or can be made in muted shades for a more sophisticated feel. For those brides who still want some sparkle, a floral crown can also be adorned with pearls or crystals as any tiara would be. Finally, as these are usually created around a simple hoop shape to rest loosely on the head, there are no painful clip fastenings to keep the piece in, meaning you can wear your crown all day long!
Hairpieces
If a crown seems a little bit much, flowers can be used in a subtle way as a classic hairpiece. Rather than being placed on the whole head, any type of flower can be arranged into a dainty hair slide. These types of designs look spectacular when coupled with an elegant up do to keep loose falling curls off the face, or to draw attention to a classic side bun.