From the catwalk to your home – Spring 2016 Floral Trends
May 29, 2016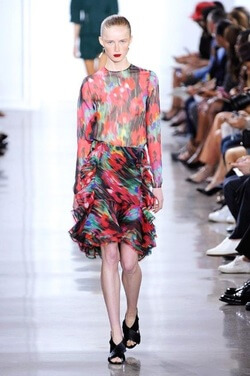 [TheChamp-Sharing]
The bold print of the flower has long been a favourite icon used by high-end designers in their couture designs on the catwalk. Many high street stores also provide a wide variety of summers dresses, skirts and blouses each summer all made from fabric featuring beautiful blooms every summer. Here I have rounded up the best floral patterns from the runway, picking out the featured flowers in each of the garments, to help you achieve the designer look in your own home too!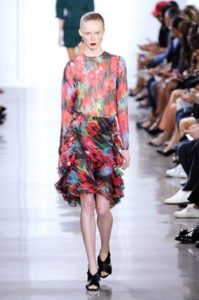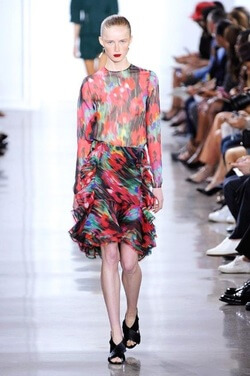 Jason Wu- Classic poppies
Jason Wu is perhaps most famous for dressing Michelle Obama, including during the first and second inauguration of American President Barack Obama. I loved this dress he sent down the catwalk, ready to be worn this summer, featuring a blurred out poppy design, printed onto an organza type fabric. Add a classic red Poppy flower next time you choose a bouquet for your home, for some presidential style!

Michael Kors
Pansies in blue
Although many people may know of Micheal Kors for his range of luxury handbags and watches, we think his clothing range is beautiful too. This summer, his models looked stunning, with the gorgeous blue pansies as a feature flower throughout his collection. In particular, this dress stood out to us and I love how real the textured flowers look! The cobalt blue colour of the Pansy flower is the perfect way to let the summer air breeze into your home.
Victoria Beckham
The bold Lily flower
Even the ultimate style queen Victoria Beckham has embraced the beauty of floral prints this season! She has chosen a stylised version of the iconic Lily bloom to add a touch of nature to her sophisticated summer collection. When buying Lilies for your home, opt for only a single flower to achieve the elegant look, reminiscent of the classic collection by the fashionista herself.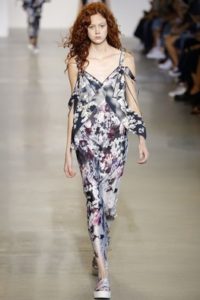 Calvin Klein
Delicate blossom
​Similar to the technique used by Jason Wu, Calvin Klein used florals in a contemporary way by distorting the computerised image of the bloom and printing it on a flowing fabric. The blossom used here works perfectly when combined with the delicate silk fabric. Add some blossom buds to your next bunch of flowers for a delicate yet contemporary touch.