Give your centrepieces a tasty twist
February 8, 2016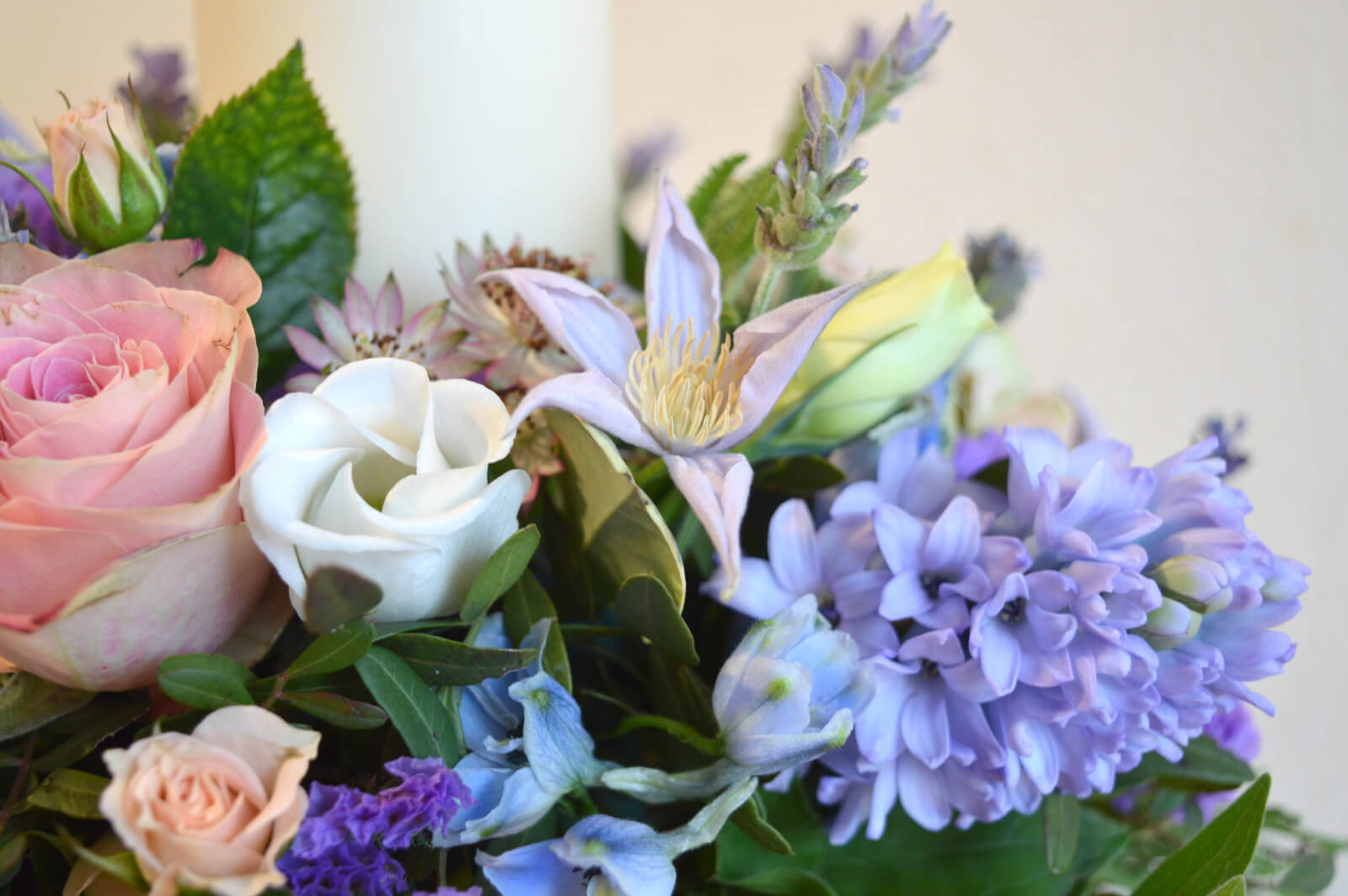 [TheChamp-Sharing]
When you think of centrepieces for a wedding or another large event, huge vases of colourful flowers, delicate bouquets for the bridal party to hold and garlands woven around outdoor spaces is likely what you'll conjure up. But you could add a tasty twist to your centrepieces with the addition of fruit.
It might not be common place to have fruits incorporated into your floral arrangements but the two aspects can really complement each other. The unique twist on classic decorations means that your venue will stand out from those of other events and your guests are sure to love the creativity of your designs.
Part of what makes fruits make the perfect addition to a centrepiece for an event is the variety of colours. For a bright summer garden party vivid citrus fruits are ideal, while the rich hues of berries would make an excellent colour palette for a winter wedding. The range of colours means you can select fruits that fit in with your colour scheme if you already have one in mind or you could work the other way around and choose the fruit first and then begin to add flowers.
One simple way to add fruit to your floral arrangements is to use them to decorate vases. Sliced citrus fruits, such as lime and lemon, can offer a flash of colour when pressed against the edges of a glass vase. Or you could place lots of different types of fruit in the bottom of larger vases to create a colourful layered effect, for instance layering limes, oranges and green grapes would work well for a floral arrangement consisting of white flowers and green foliage.
Alternatively, large fruits could be hollowed out and used as a vase themselves. Watermelon and pineapple vases paired with tropical flowers would work particularly well for a summer garden party or a bench themed event.
Another option is to create a fruit bowl style arrangement and add some flowers to this. A bowl filled with apples, pears and red and green grapes can look lovely in the centre of a table with the addition of some red roses and orange lilies. The bright colour of oranges means they look great with colourful flowers and bright green foliage.
You can make the fruit as bold as you like in the centerpiece or simply use them subtly to add some extra colour and make you floral event decorations unique.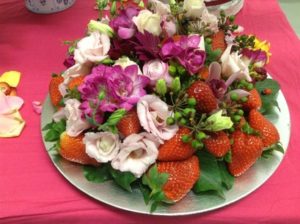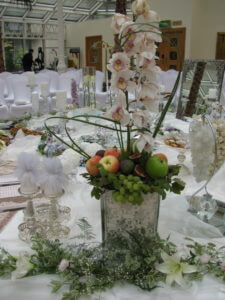 above; Centrepiece with strawberries, Freesia's and Lisianthus for a summer 'Wimbledon' party
right; Fruit and flowers arrangement for an Iranian wedding blessing.