Green is not a colour
August 21, 2018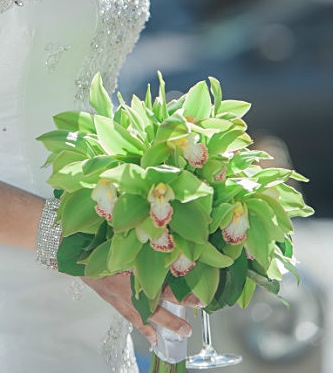 [TheChamp-Sharing]
When you think of a beautiful flower arrangement what comes to mind?
Perhaps a soft, pastel bridal bouquet or a bold and bright, exotic vase arrangement. Maybe a set of centrepieces inspired by warm, summer meadow flowers…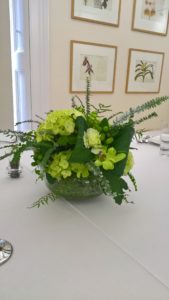 Traditionally though, GREEN is just the colour of your foliage. Although it permeates through almost all floral displays it is an accessory, something in the background to set off the main act, but never the feature.
HOWEVER! Times are changing and with clients wanting modern / sleek / contemporary florals for their events. Green is becoming more and more popular as the colour of choice. Not only the foliage, but the flowers themselves.
There are a range of stunning green flowers available from the flower markets, my favorites being Amaranthus, Hydrangea and Chrysanthemums. Carnations in green bring a whole different look to a flower which is often viewed as old fashioned. Whilst green gladioli are the florists dream when creating a tall vase or pedestal arrangement. Some green flowers are in fact florals in their early stages of bloom such as Viburnum, which matures into a fluffy ball of pure white.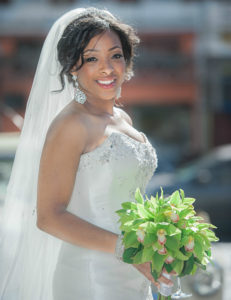 As a stand-alone piece an arrangement of purely green flowers makes a fantastic statement. It works well for corporate events, placed at the entrance as a wow factor. For weddings green flowers paired with white are a beautiful combination and ideal for wedding photos with the bride in her gown. If it's splashes of colour you are looking for green and purple or green and yellow make a bold impression
One of our lovely wedding couples recently brought us in to provide the floral arrangements for their wedding celebrations at the Institute of Directors which is next to Trafalgar Square. They loved the idea of white and green flowers as they had been considering a pale colour scheme but felt it lacked something.
Unusually, the groom was in charge of organizing the flowers as his bride was based in New York. She arranged the celebrations over there, so there was some healthy competition and our groom wanted to get it right!
We suggested an array of tall arrangements on tapered vases mixed with low ball displays centered around an ivory wax pillar candle. The florals featured soft Hydrangea and Avalanche Roses in white with touches of green. The green flowers we used were Anastasia Spider Chrysanthemums and green Pompom Chrysants. For their top table we created a delicate runner with green Hydrangea and white roses on a bed of eucalyptus. For the venue's impressive sweeping staircase we provided two matching arrangements, to welcome guests as they arrived.
So when choosing flowers for your wedding or corporate gig, don't be too quick to dismiss green flowers. I guarantee they don't disappoint you!