How to Effectively Dress Your Wedding Venue
May 9, 2016
[TheChamp-Sharing]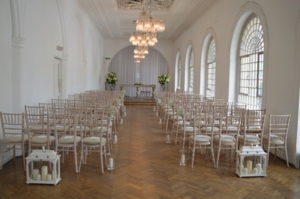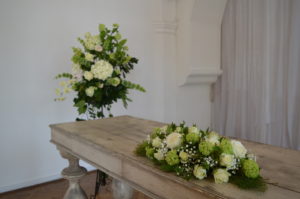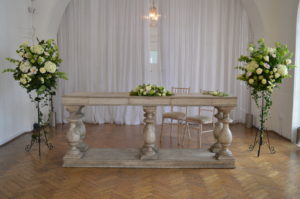 When your big day is approaching, you want to make everything as perfect as it can be. When it comes to decorating your venue, every small detail is key to creating the right atmosphere. Here are our top tips for making the most of your venue.
Perfect your theme
Whether you're going for a glamorous affair in a grand manor house, a simple and serene beach ceremony, or a cosy candlelit party in the woods, a consistent theme can make your day even more special. From the style of the bridesmaids' dresses, to the lighting options, and of course your flowers, make sure your chosen theme runs throughout the big day. Floral arrangements are a key detail that help to tie everything together, so make sure your flowers and their colour scheme are exactly what you want.
Create ambience
Lighting is important for creating the right atmosphere for your wedding. Fairy lights intertwined with flowers can create a warm and welcoming effect. Delicate tea lights create a romantic glow, whereas spotlights can add a dramatic effect.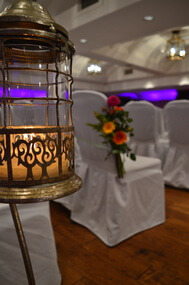 Make sure to dress the aisles…
Dressing the aisle seats of your venue is a small detail that can make a big impact. Large bouquets tied to the seats can bring a splash of colour to your venue, or try small jars with lights and delicate arrangements.
​
​…and the registry table!
It can sometimes seem small, but signing the register is an integral part of every wedding. Plenty of photographs are often taken around the table, so dressing it well can make your photo album even more impressive. A central wreath is a popular choice, and flowers stood either side make a good framing feature. If you'd like something less traditional, try small vases at either end of the table, and even fairy or tea lights to go alongside your flowers.
Both aisle and registry table decorations can be moved easily from your ceremony venue to your reception for re-use, so don't worry about any extra costs you might incur.
Look for photo opportunities
Weddings are full of the people you love the most, and photo opportunities can present themselves at any time throughout the day. Look for places around your venue that might make a unique spot for photographs, inside or out, and make sure these are decorated with flower arrangements and lighting should the moment arise.