Sunflower wedding
June 27, 2014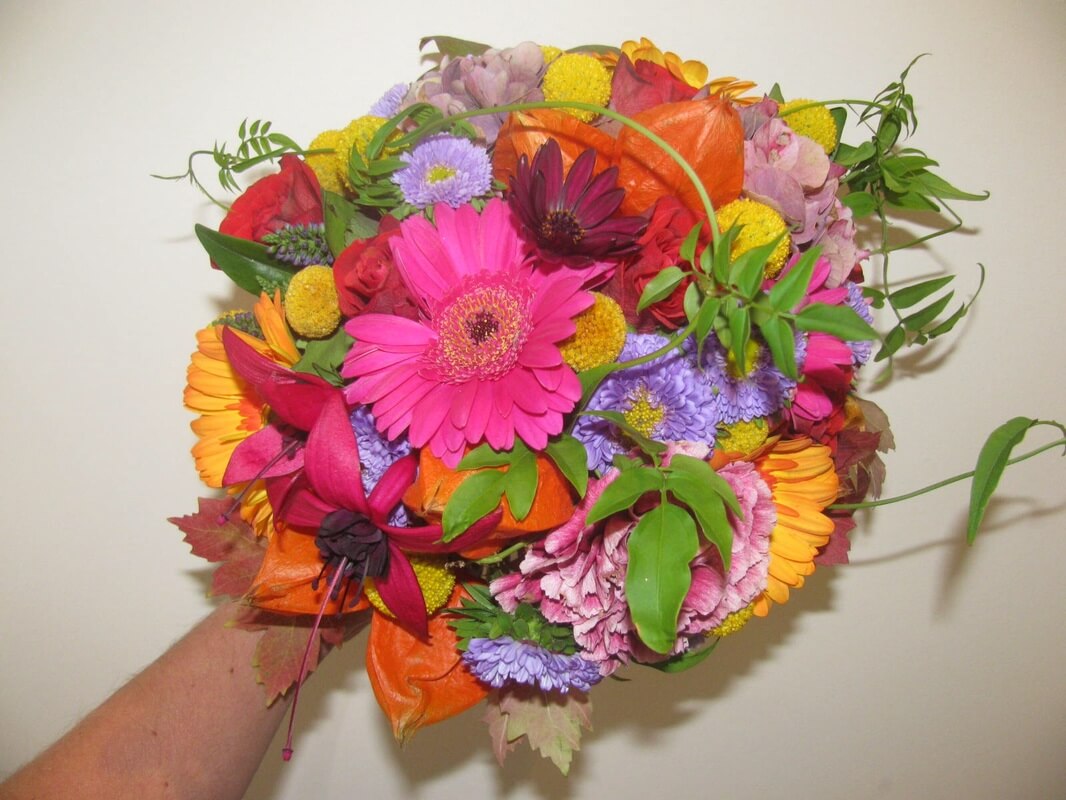 [TheChamp-Sharing]
In May we designed the 
wedding flowers
 for the lovely Shirene and Morris. The wedding theme they chose was Duckling Yellow with Wasabi green. Special request from the bride, was to incorporate Apples in the flower designs, which come out amazing with this sparkly wedding.
Shirene and Morris chose to get married in a fine hotel in north west London,  
http://www.crownmoranhotel.com/
. The beautiful flower arrangements worked very well with each other as we used two types of centerpieces for the tables (tall centerpieces and wreaths round crystal goblets). The flowers for the top table and flowers for the wedding cake worked so well in the large room. We used Sunflowers, Craspedia, Orchids, Roses and Apples great for a summer wedding theme.
Shirene's kind words:
'We had an amazing wedding day and all the flowers were very much enjoyed and appreciated. Thanks again'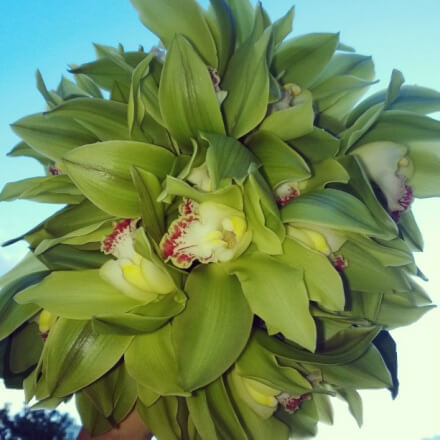 Bridal bouquet made with Green Cymbidium Orchids
Tall centerpieces with sunflowers and apples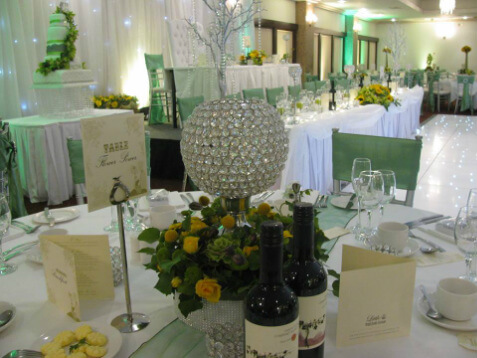 The low centerpieces had a ring from flowers round the Crystal goblet.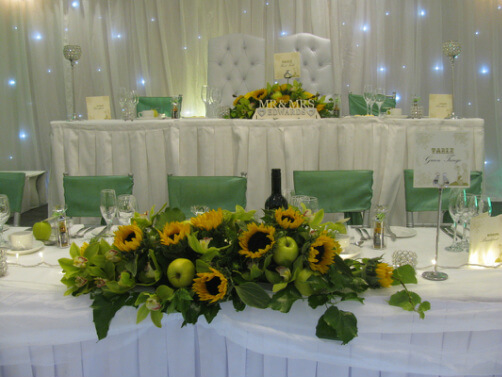 The double top table with arrangements made from sunflowers, apples and cymbidiums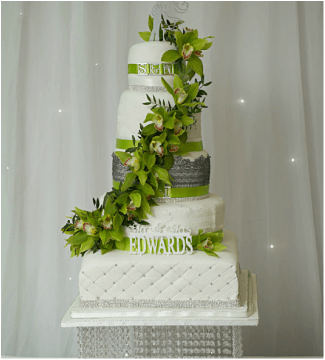 The wedding cake has a garland trailing over the cake made with Cymbidium Orchids