What to look for in a wedding florist
March 25, 2017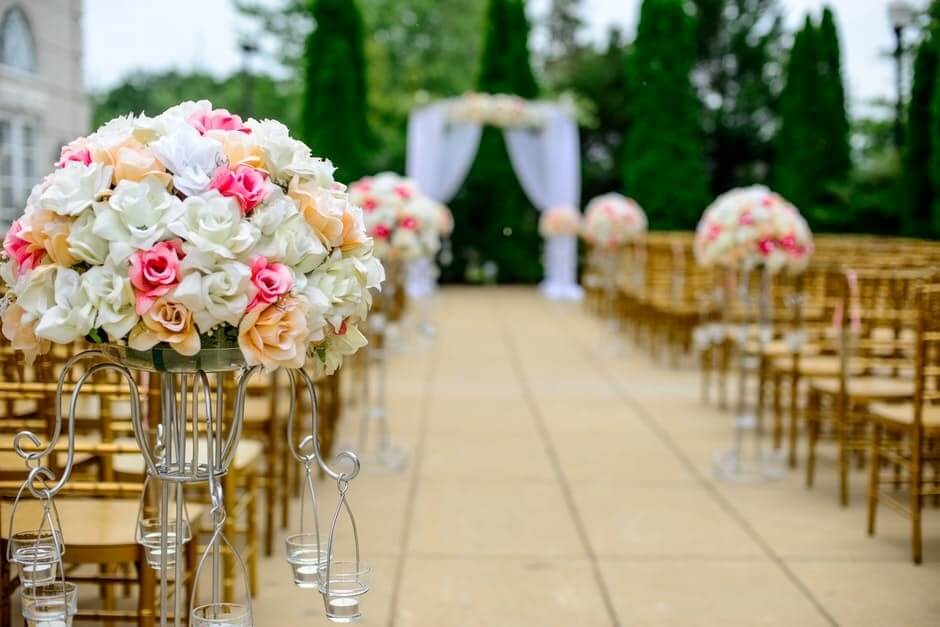 [TheChamp-Sharing]
Beyond organising the dress, the venue, the photographer, the cake and more, flowers can play a central role in any wedding. Expertly designed wedding flowers can tie the entire theme of your special day together, adding a touch of class to your venue while creating a consistent, sophisticated feel for every aspect of your wedding from church to meal to reception. For something so integral to any wedding, it is important to work with the right florist to help you find the right blooms, displaying them perfectly to compliment your big day. Here are some things to look for when choosing a 
wedding florist
.
Creativity 
Flower arrangements have so much creative potential, and special occasions such as weddings opens the door to many fantastic flower arrangements that would be too bold for every-day use. In order to ensure that your flowers are as memorable and as impressive as they can be, seek a wedding florist that has a history of creative designs. What's more, a creative florist will be able to amaze you with unimaginable arrangements that tie in with your theme perfectly, rather than simply floral displays with no reference to the overall 'look' of your wedding.

Knowledge of colour 
Most weddings will have a strict colour palette, seen on bridesmaids, groomsmen and decorative accessories. Choose a wedding florist with a good knowledge of colour to ensure that they can not only stick to your scheme, but can challenge you with colour combinations that compliment it perfectly.
Seasonal floral knowledge
Alongside a great sense of colour, it is important that your wedding florist understands which flowers bloom best in each season. Knowing this can ensure that the blooms you desire will be available and will be fresh, lush, and healthy rather than limp and lifeless on the date of your wedding.

Compatibility 
It is important to find a florist that you are compatible with, as you will be working together for a long period of time on something very important to you! Find a florist that understands your needs rather than following their own motivations, so you are left with floral designs that make you happy, rather than one that simply satisfies the florist.
We've been providing bespoke wedding floral design services for over a decade. We combine this experience with my underlying creativity and desire to offer the ultimate service to every client, resulting in many happy brides! To learn why they chose Brigitte Flowers as their wedding florist, you can read some of their reviews online.
If you decide that we match your wedding florist criteria, 
get in touch
 today to start our exciting journey together.