Which tasty Edible Flowers can I use?
September 24, 2020
[TheChamp-Sharing]
If you're a keen home cook, you'll probably have seen delectable creations on TV. In restaurants and across social media featuring beautifully decorate flowers. Many high end and fashionable restaurants use flowers as an edible decoration. And no self respecting food blogger would showcase their most decorative of cakes for the gram without a pretty petal or two to adorn it.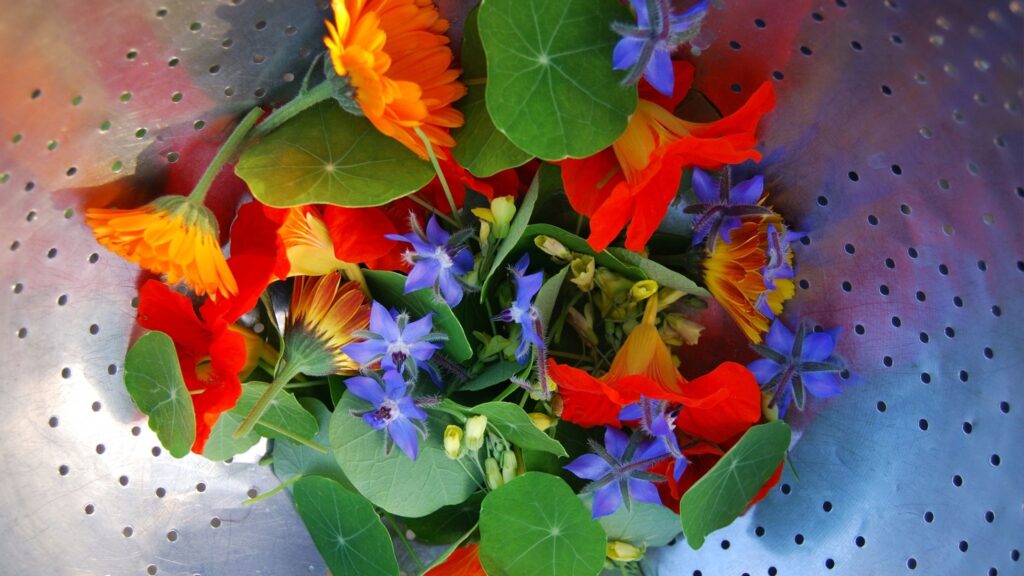 Flowers have been used alongside food (and as food in some cases) for centuries. While it's not quite as simple as grabbing a stem or two from your flower display, it's really not that complicated to incorporate edible flowers into your recipes. If your kitchen worktops and cupboards are already overflowing with gadgets there is additional good news too – you won't need any specialist kit to begin elevating your bakes and gourmet dinners when cooking with flowers!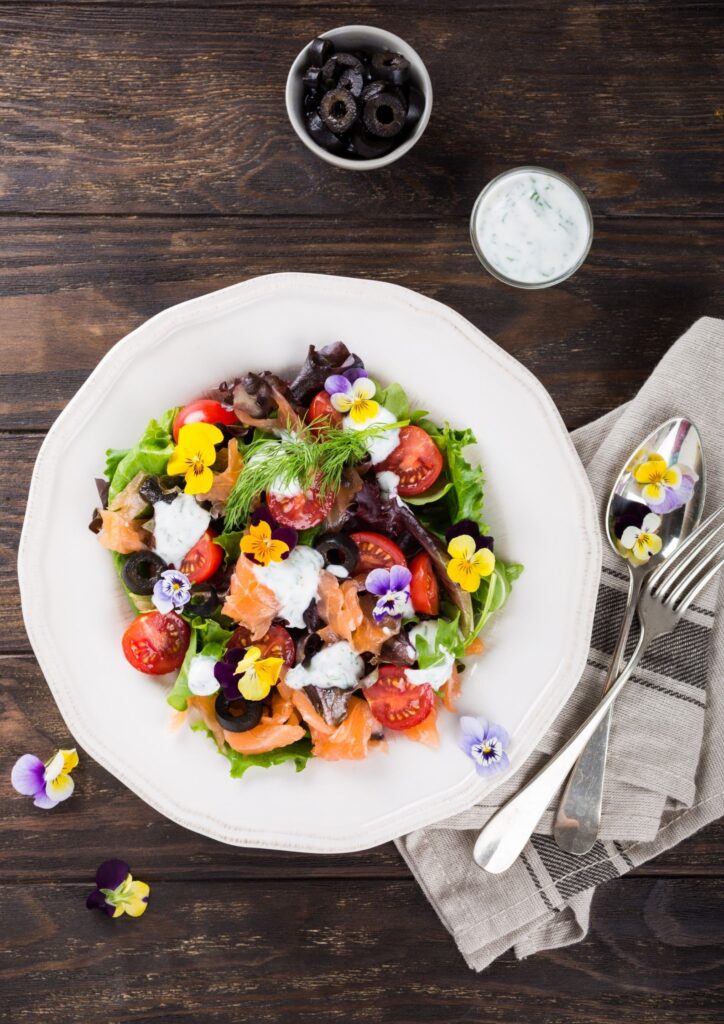 Which flowers are edible?
Not all flowers can be eaten by humans. It's worth referencing a book or trusted site if you come across a flower you'd like to use in your home cooking. Just to be sure it isn't harmful or toxic… Some of the common edible flowers include:
Hibiscus: This pretty flower thrives in warmer climates and it fittingly, has a gently tropical, fruity taste. This flower is great for making into tea or a refreshing cold cordial.
Pansy: The humble pansy is edible. You probably won't notice it adding much flavour wise to your dishes but its delicate beauty and abundance of colours make it a perfect choice for decorating your cakes or salads.
Lavender: If you love nothing more than breathing in the heady scent of lavender on a warm summer day, you'll be pleased to learn this vivacious purple flower is edible. If you're an adventurous cook, try using it to infuse homemade ice cream.
Starflower: Often thought of in terms of herbs rather than flowers, the Borage flower is a beautiful blue. It makes a striking addition to salads, but can be used to garnish drinks or add colour to your favourite savoury sides and mains.
Nasturtium: You'll see nasturtiums in red, yellow and orange. They are peppery when eaten, so are best suited to savoury dishes such as salads.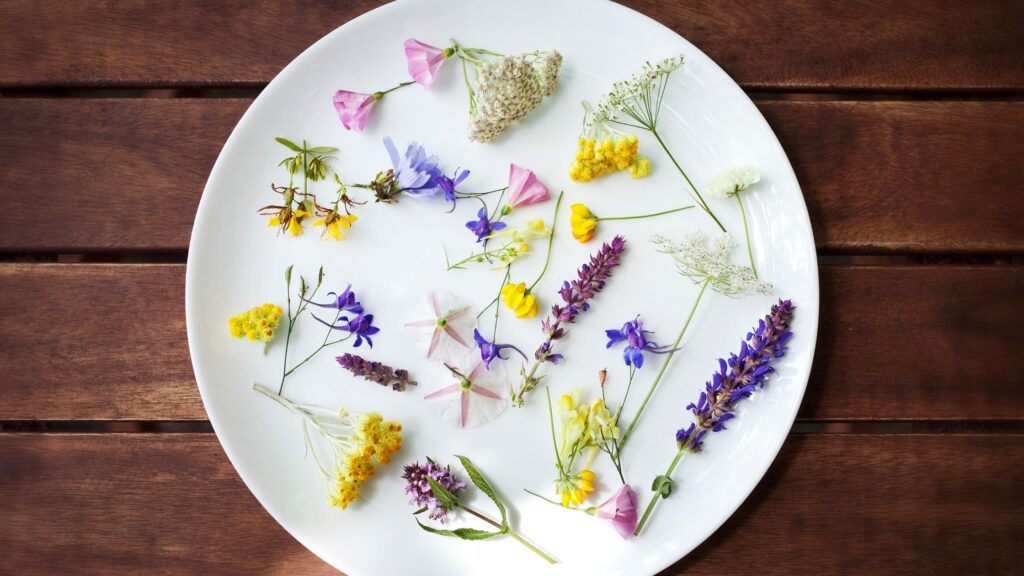 How to use edible flowers?
There are lots of ways to use edible flowers in your kitchen; just remember to make sure you're getting edible flowers (not sprayed with any pesticides) before adding them to your dishes.
There are lots of ways to incorporate flowers in your plates and recipes. Some look wonderful decorating cakes or jazzing up salads. Others can be used to create cordials, flavour drinks or even turned into jam. Try infusing oil or vinegar or using in marinades for additional depth of flavour.