Your guide to wedding anniversary flowers
April 30, 2017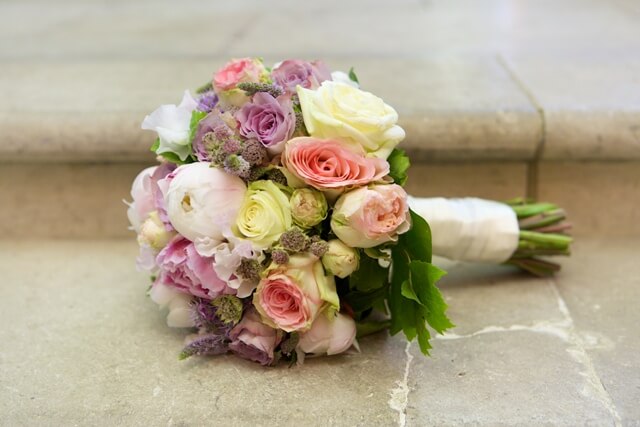 [TheChamp-Sharing]
Your guide to wedding anniversary flowers
Most people know that anniversaries have names associated with them – from paper to celebrate your 1st year together to platinum to signify an incredible 70 years of matrimony. But, did you know that each anniversary also has a flower associated with it? There's a flower for each year until your 15th, and then there's one for every five or ten year milestone after that. Here's a guide to the flowers you should buy your other half when your anniversary comes around.
1st Anniversary – Carnation
The traditional carnation is the perfect flower to celebrate your first year together. The symbolise commitment and a sense of optimism.
2nd Anniversary – Lily of the Valley 
On your second anniversary, lily of the valley signifies the purity of your relationship, as well as modesty and devotion.
3rd Anniversary – Sunflower
A gorgeous, cheerful flower, the sunflower celebrates three joyful years together and represent the strength of your bond.
4th Anniversary – Hydrangea 
There's no better flower to symbolise your appreciation and gratefulness for you love on your fourth wedding anniversary.
5th Anniversary – Daisy
On your firth anniversary, daisies are used to symbolise your strong and growing bond.
6th Anniversary – Calla Lily
The elegance and sophistication of the calla lily is used to represent the way your love has grown over 6 years together.
7th Anniversary – Freesia
To symbolise trust and eternal faithfulness, the freesia is the classic flower for your sventh anniversary.
8th Anniversary – Lilac
After eight years together it's the perfect time to reflect on your life and relationship, lilac is the perfect bloom to do just that.
9th Anniversary – Bird of Paradise
A magnificent flower to signify nine magnificent years of marriage, the bird of paradise shows the beauty and boldness of your love.
10th Anniversary – Daffodil 
To symbolise the brightness and vibrant of your love, there's no better flower than a daffodil to celebrate ten years of happy marriage.
11th Anniversary – Tulip
Your eleventh anniversary is a time to celebrate your passion and look forward to your second decade together, the tulip is the perfect flower to symbolise both of these aspects.
12th Anniversary – Peony
As you embark on your second decade, peonies represent happiness and future bliss for both of you.
13th Anniversary – Chrysanthemum 
In many areas of the world chrysanthemums represent royalty and in others they signify good luck, making them the perfect bloom for your thirteenth anniversary.
14th Anniversary – Orchids
To mark fourteen years, orchids represent how you've matured and grown together.
15th Anniversary – Roses 
One of the most romantic flowers, roses are perfect to celebrate 15 happy, amorous years with one another.
20th Anniversary – Aster
In your twentieth year together, asters are a symbol of wisdom, happiness, and, above all, love.
25th Anniversary – Iris
Making it to a quarter of a century together is a big achievement, so celebrate with irises to symbolise lasting faithfulness.
30th Anniversary – Lily
Pride, beauty, and devotion are the qualities that lilies symbolise, making them the perfect flower for your thirtieth year together.
40th Anniversary – Gladiolas 
Brighten up your loved one's life with gladiolas, a vibrant flower signifying remembrance of forty years by their side.
50th Anniversary – Yellow Roses and Violets 
The only year to get two flowers, yellow roses and violets are the perfect couple – just like you. Together they signify faith and virtue.